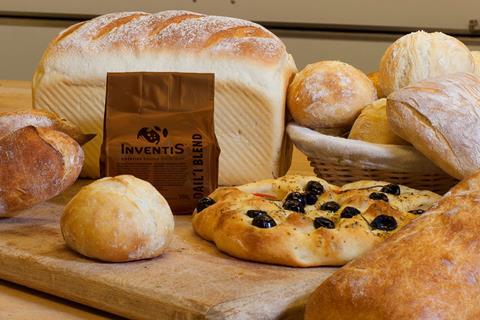 Bakery ingredients supplier Lesaffre UK & Ireland has launched a new range of premixes, mixes and blends under the Inventis banner.
Produced at the business' UK manufacturing site in Worcester, the products are all available in smaller pack formats to encourage customers to add innovation, creativity and simplicity to their bakery portfolio, said Lesaffre.
The range includes blends with yeast and sourdough, such as the Inventis Napol'I blend. Supplied in a 340g sachet, the user needs to add flour and water to create a range of pizza bases from thin & crispy to deep pan.
The premixes include the new Hearty Multiseed product that is supplied in packs from 6kg. Lesaffre describes this as a "simple clean-label solution containing rye sourdough, four different seeds and oats enabling bakers to produce a delicious range of amazing textured, full flavoured seeded breads".
Lesaffre's UK manufacturing site has a fully segregated gluten-free blending line, and the Inventis range includes a gluten-free bread mix.