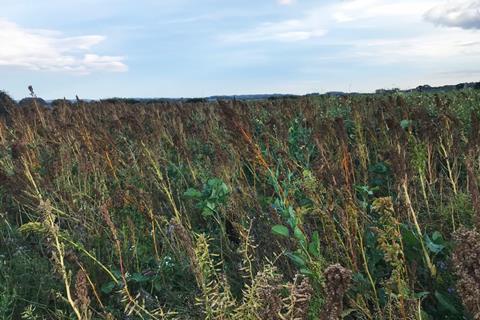 Northumberland-based Silvery Tweed Cereals has been accepted onto the Countryside Stewardship Mid-Tier scheme.
Put in place by Defra this year, the funding initiative aims to provide a range of management options and capital items that together help to deliver a broad range of environmental benefits. Its main priorities are stated as trying to protect and enhance the natural environment, in particular the diversity of wildlife and water quality.
Said to be competitive, the Countryside Stewardship Mid-Tier sees funding awarded to those who will make the biggest environmental improvements in their local area and demonstrate the best value for money. This includes multi-year grants with payments made every year for five years, or a range of two-year grants for specific capital works and water capital only grants, that require work to be completed within two years.
Read: Regeneration game – the next step in bakery sustainability
Silvery Tweed, a fifth-generation family-run business that processes, manufactures and supplies cereal and seed ingredients to the baking industry from its base in Berwick-upon-Tweed, has joined the scheme through its parent company H O Short & Sons Limited.
"We are passionate about farming, the countryside and improving our environment," commented Silvery Tweed managing director Robert Gladstone. "We are honoured to have been accepted onto the Countryside Stewardship scheme as we work to protect and improve the land for growing crops as well as protecting wildlife. Our farm manager, Ross Flemming, has been hard at work on a number of projects that will help us achieve this."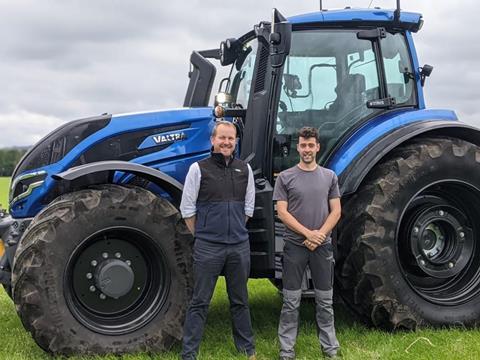 As part of the scheme, 20 hectares of cover crops have been planted and cultivated in the open fields at The Mead farm, which became part of the Silvery Tweed operation last year. This is intended to improve the soil structures and drainage, as well as helping to minimise soil erosion and nitrate leaching over the winter months. From late January, sheep and cattle will graze on the cover crop prior to the ground being prepared for Spring Barley.
Winter bird food cover crop (AB9) has also been planted, comprising the likes of Coleor Kale, Goldeneye Kale, Camaro Marrow, Stem Kale, Kale Rape, Linseed, Fodder Radish, Gold of Pleasure, White Mustard, Sandoval Quinoa, Phacelia, Chicory, and Utopia. AB9 provides shelter and food for songbirds, grey partridge, and insects throughout winter.
The Mead Farm workers have also created grass margins that will be rich in flowers for pollinators next spring and give the watercourse protection by restricting agricultural activity. Meanwhile, work on concrete and drainage is currently underway to segregate clean and dirty water, which in turn will reduce contamination of the local waterways. The dirty water will now be filtered through a sediment trap before entering the watercourse, helping to improve water quality.
"We are looking forward to witnessing the fruits of our work over the next five years, whilst planning the next steps we can take as part of the Countryside Stewardship scheme," added Gladstone.