"It's been a bit of a media whirlwind," admits Dan Booth, director and head baker at Darlington-based Bakerman.
"Everyone wants to talk to me and there's not enough hours in the day to make bread," he says in a tone suggesting that sleep has been in very short supply lately. It's clear that Booth has discovered the price of fame since his Parmesan & Black Pepper Sourdough was officially crowned Britain's Best Loaf 2022 at the NEC, Birmingham, on 25 April.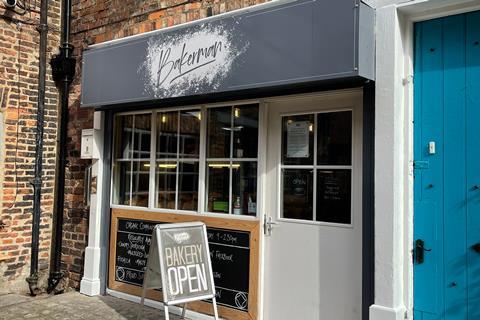 In fact, that's not the whole story of Booth's success in the event. The competition – sponsored by ADM, Bako, Lesaffre, Brook Food, Délice de France and Food Paper – was run over six categories, judged by a panel of experts. The winner of each category was put through to a final run-off to decide which bread would take the ultimate crown. In addition to winning the overall prize after the Parmesan & Black Pepper loaf was judged the best in the Sourdough with Other Ingredients category, Booth supplied the loaf that topped the Innovation field – his Turmeric, Red Onion & Nigella Seed Sourdough.
"We're literally all hands on deck, scrambling to make as much bread as we can"
"I had a good feeling when I was making the dough," Booth admits. "I actually entered the loaves for last year's competition and then when they changed the venue [because of pandemic restrictions] I couldn't get my bread there, so I just rolled the entries over to this year. So I had an extra year to practise!"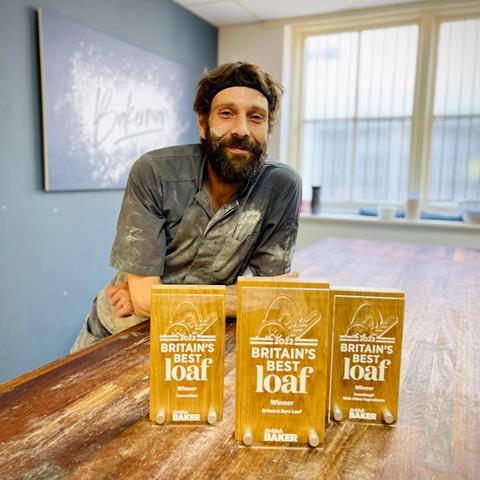 Shortly after the results were announced, the media frenzy began. "We were on the BBC Look North regional news – a segment on there talking about the bakery with the mayor of Darlington. We were on the front page of the local paper and there have been bits on radio and in local magazines."
Customer reaction
It's not just the media that are hungry to know more about the bakery following its double triumph in Britain's Best Loaf; describing the customer reaction, Booth says the response has been "insane".
"We've been so busy," he explains. "I mean, we were at what I thought was capacity before the competition. Since then we've been frantically buying more things and fitting shelves and trying to increase capacity so we can actually meet demand because I'd say the amount of customers coming to try and buy bread has probably been double, whereas we've only been able to make maybe 20 per cent more bread. We're limited by the ovens."
Expansion is definitely on the cards, although that was the case even before the recent glut in demand. With Bakerman having started as recently as September 2020, it's been an impressive couple of years for the business. The opening represented a new start for Booth; after the closure of the Darlington bakery he'd been working at previously, he used his redundancy money, along with the proceeds of a crowdfunding campaign, to start up the not-for-profit community interest company (CIC).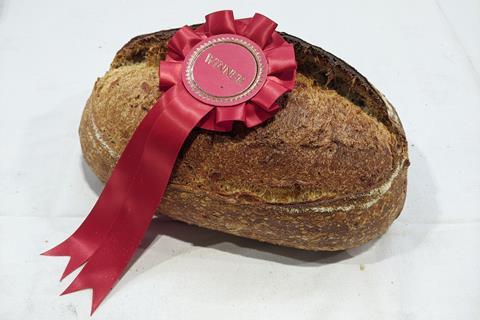 "It's quite a little family business, really," says Booth, who has enlisted the help of his recently retired parents. "When we opened, it was literally just me making 40-odd loaves a day and selling them myself. I quickly realised that wasn't going to work and had to hire someone to sell the bread for me, and we've grown organically since then. I mean, some days we can sell 300 loaves of bread now."
Booth believes he "lucked out" by opening during lockdown. "I mean, at the time, you were only really allowed to go out to buy food or do exercise," he explains. "We had customers come every day just as an excuse to get out the house. And then they became regulars who come every week. We've gone from strength to strength."
Reaching the limit
This growth of the business means there's currently a team of five bakers making the bread. However, Booth admits technical limitations are a factor. "We're a little bit restricted because we only have single-phase electricity," he explains. "We've basically got the biggest kit that we can get by with on the single phase."
Bakerman's journey since opening is reflected in its changing oven set-up. "When I originally opened, I started out with two Rofco ovens, which soon became three, but then I got rid of two of them and replaced them with a three-deck, six-tray Chandley oven," Booth says.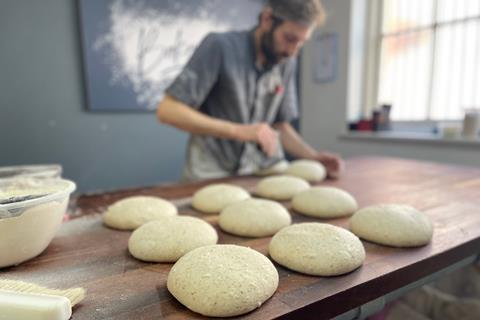 With demand sky high, it's only natural that the baker's thoughts are currently occupied by the next set of upgrades. "I need a much bigger oven, a big walk-in fridge and a 100-litre mixer to keep up with demand. We're looking to do some social fundraising to move into bigger premises and get bigger kit."
By the sounds of it, the upgrade can't come soon enough. "We're literally all hands on deck, scrambling to make as much bread as we can at the moment," Booth adds.
The Bakerman customers clearly agree with the expert panel who judged Britain's Best Loaf 2022: Dan Booth's bread is a prime example of the skill and dedication that the nation's best bakers have to offer.