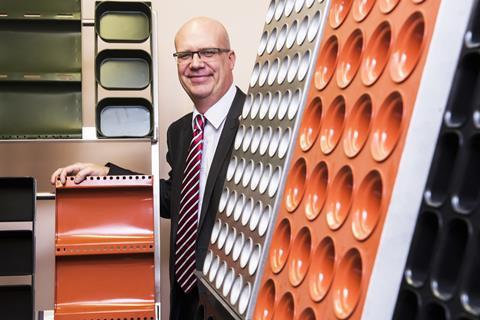 Bakery supplier Invicta has appointed Martin Brown as its new managing director.
Former operations director Martin Brown will succeed John Waddington as managing director. As a result, Waddington will become group chairman.
Brown began working for Invicta as operations manager in 2016. He has over 30 years of experience in the food production industry.
He has been responsible for increasing production and efficiency, including the introduction of new machinery to keep the firm at the forefront of changing technology.
The move to restructure its management team follows a transfer to employee ownership.
Invicta has joined a growing number of firms across the UK that are owned by their employees, it said.
"This is undoubtedly a landmark moment in the company's 108-year history. The staff are all highly skilled and dedicated to providing the best products and services for our customers. Giving them a stake in the company not only recognises this hard work and commitment but also promotes the company's future development and sustainability," said Waddington, who joined Invicta in 1978.
Brown has overseen the development of an array of new products to ensure that Invicta's comprehensive metal ware and plastics ranges continue to meet customers' needs. He has also increased the company's capacity to undertake bespoke projects.
"I will strive to maintain our industry-wide reputation for manufacturing top-quality products at competitive prices, backed by fast, friendly and efficient service. Employee ownership puts the emphasis on the people at the heart of an organisation; involving them in key-decision making and thereby realising their collective potential and input," added Brown.