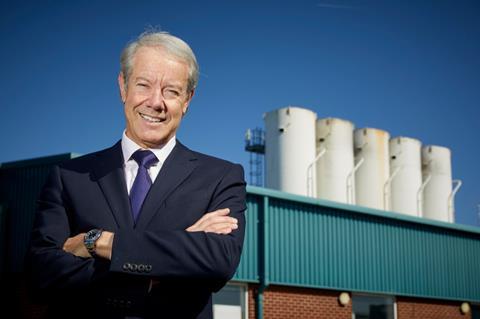 Baker & Baker has been formally launched as a standalone business following separation from CSM Bakery Solutions.
Rhône will retain its ownership of Baker & Baker 'through affiliated investment funds' following the completed sale of CSM to InvestIndustrial, the company said.
Headquartered in the Wirral, Baker & Baker operates across 12 sites in seven countries, employing more than 2,500 workers. The company said it will focus on building its market share in the American sweet bakery segment, including doughnuts, cookies and speciality muffins.
The business will also look to maintain its long-term partnership with Mondelēz, through which it manufactures and distributes a range of products under the Cadbury, Oreo, Milka and Daim brand names.
"Today marks the next exciting chapter in the continued evolution of our impressive bakery products offering through the formation of Baker & Baker as a focused standalone business," said CEO John Lindsay.
"Our philosophy and strategy will be to serve key account customers and the field trade in our core markets through the development of high-quality bakery products and complemented by a strong new product pipeline.
"Whilst we bid farewell to many colleagues who will remain with CSM Ingredients, we're confident their business will also continue their growth trajectory within the bakery ingredients market."
Lindsay added that the company was "well placed" to see growth return with artisanal bakers and customers in the hospitality sector as European countries and regions prepare to loosen Covid-19 restrictions.
Gianpiero Lenza, managing director of Rhône, described the divestment of the European CSM Bakery Solutions business as "significant and complex".
"We will now focus on investing resources to further strengthen Baker & Baker's position as a market leader in the European bakery convenience segment by growing and diversifying its customer base via product innovation and new product development," Lenza added.
Update as of 20 April: CSM Ingredients has officially launched following the completion of the sale of CSM Bakery Solutions to an investment subsidiary of Investindustrial.