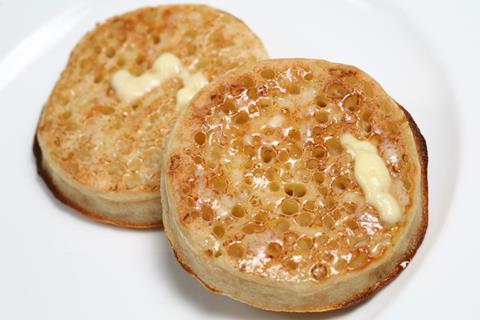 Fears of disruption to the bakery industry have eased following a deal by the government that will see production of CO2 restarted at a key plant in Teesside.
Soaring gas prices forced CF Fertilisers to halt production at two of its plants where around 60% of the UK's CO2 is processed as a by-product. This prompted fears of significant disruption to the food industry because of its reliance on carbon dioxide. In bakery, for example, some businesses require CO2 for packaging products such as crumpets, wraps, naan breads, part-baked bread and cakes.
However, the government has now announced a 'short-term' agreement with CF Fertilisers to restart operations and production of CO2 at its Billingham plant. A statement said that 'limited financial support' would be provided towards the company's operating costs for three weeks while the CO2 market adapts to global gas prices.
"This is a short-term intervention to provide the space and time for market adjustment," said environment secretary George Eustice.
The deal followed discussions between the government and food producers, trade bodies and the major supermarkets.
Food and Drink Federation chief executive Ian Wright, who had previously warned of disruption to the bakery industry from the CO2 shortage, said the deal was "to be welcomed", adding that "there will be some shortages, but these will not be as bad as previously feared".
Wright also emphasised the need for longer term solutions. "When we are certain that the immediate supply issues are resolved, we should then work with government to build resilience into the production of CO2 to protect our food supply chain," he said.
This is not the first time that bakery has been threatened by disruption to the production of carbon dioxide. In June 2018, Warburtons experienced shortfalls in the supply of its crumpets as a result of a Europe-wide CO2 shortage.
However, Gordon Polson, chief executive of the Federation of Bakers, played down any suggestions that bakery would be affected by recent events. "The majority of bread and bakery products do not use CO2 and therefore we are not currently anticipating any issues with supplies of most items," he said.
"Whilst CO2 is used in the packing of some SKUs including crumpets, we are optimistic that this will be resolved in the near future."