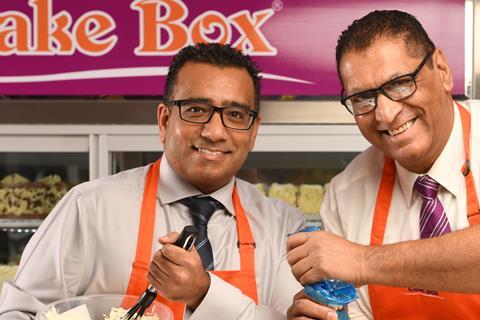 Cake Box has announced a raft of board and executive management changes including the departure of co-founder and chief executive officer Pardip Dass.
The celebration cake chain said Dass was leaving after more than 10 years with the company to pursue other interests. David Forth has been appointed as interim chief financial officer, effective from 14 March 2022, whom Pardip will work alongside until stepping down from the board on 31 March 2022.
Forth has held a number of senior finance roles during a career spanning over 20 years in the consumer, retail and logistics industries. Most recently he was interim finance director at AB Sugar.
"I would like to personally thank Pardip for his immense contribution over the last decade and the significant role he has played in the Cake Box growth story, including the group's IPO on AIM in 2018," said Neil Sachdev, non-executive chairman.
Dass said he was "extremely proud" of what had been achieved at Cake Box during his time at the company. "I remain passionate about Cake Box and a supportive shareholder and wish my dedicated colleagues all the very best for the future," he added.
The Cake Box board has also announced the appointment of Richard Zivkovic as chief operating officer, effective from 13 June 2022. Zivkovic will join the company from franchised grab-and-go food retailer Island Poke, where he is chief operating officer. Following Zivkovic's appointment, Dr Jaswir Singh will move into the role of commercial director and will remain on the board.
Finally, Cake Box has recruited Chay Watkins to the role of marketing director. Watkins joins from a brand strategy consultancy, where clients included Samworth Brothers.
"We are delighted to welcome David, Richard and Chay to the Cake Box family, and look forward to working with them as we continue to evolve, improve and further professionalise the business, bringing in the experience and capabilities to fulfil our growth ambitions and build on the strong trading in the second half to date," said Sachdev.
In a business update, Cake Box said trading had continued strongly throughout the second half of the financial year and the board expects performance for the full year to be in line with expectations.
In August 2021 Cake Box appointed BDO as internal auditor with the aim of strengthening the company's internal control framework. "We continue to work through a plan of improvements based on the areas identified by the external auditors, the initial focus being on inventory management, with some changes already being progressed," the board said.