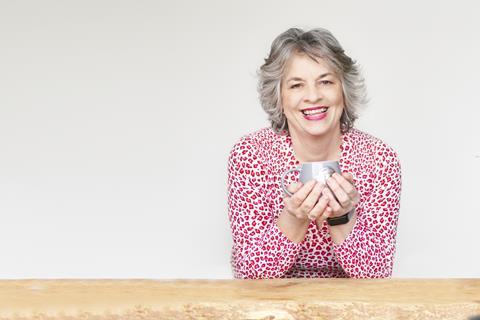 Food industry expert Jane Milton has joined artificial intelligence prediction service CatsAI as a board advisor.
Milton has over 30 years of experience in the food and drink industry having held senior positions at Greggs as well as serving as a board member for wholesale sandwich supplier Raynor Foods and Cali Burger.
She has joined CatsAI to help with its continued growth both in retail bakery but also wider fresh food retail both in the UK and internationally.
The business was founded in 2018 by a four-strong team of analysts and AI experts who were targeting the bakery sector, particularly smaller businesses, with technology designed to deliver an increase in sales and reduction in waste. It uses 10,000 data points – including roadworks, school holidays and the weather – to predict sales and help businesses plan accordingly.
Since then, CatsAI has undertaken trials with various bakery businesses, signed a partnership agreement with bakery management system Cybake's owner RedBlack Software and branched out to other sectors. It is now working with food and beverage companies, from regional producers to those with 10,000 or more locations, with a total of 70,000 outlets using the system.
"CatsAi are thrilled to have Jane join our team as an unquestionable industry leader and board advisor. From our very first conversation we knew it was going to be a sparkling relationship. Jane instantly understood what we did, the challenges we solved, and the tremendous benefits we quickly bring to the food industry," explains CaitsAI CEO Stephen Kinns.
Milton said she was "hugely impressed" by the accuracy of CatsAI's algorithms. "The team at CatsAI are small, and I love their drive and enthusiasm and how personable they are – they speak plain non-techy English, so they are really easy to deal with," she added.