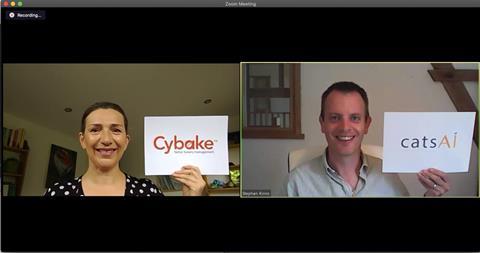 Cybake creator RedBlack Software has signed a partnership agreement with artificial intelligence start-up CatsAI.
As of today (21 July), the Cybake bakery management system incorporates CatsAI technology. All Cybake subscribers, which include retail and wholesale bakeries of all types and sizes, now have the option to activate artificially intelligent sales predictions which it said can help increase revenue and reduce waste.
The CatsAI technology uses 10,000 data points – including the weather, cultural events and school holidays – to predict how much of each product a bakery should produce on any given day. This is collected from EPoS data and the 'brain' does the rest.
CatsAI was founded in 2018 by a four-strong team of analysts and AI experts. It first came to the attention of the Cybake team in October of that year after appearing in British Baker. At the time, it was seeking five bakeries to trial its system. Hertfordshire-based Dorringtons, Essex's Mayfield Farm Bakery and Truffles Bakery in Sussex were among those to eventually take part.
Cybake was already conducting AI research and development backed by the government's Innovate UK department, so opened dialogue with CatsAI. In 2019, they agreed to proceed with an enhanced trial of the technology to test the accuracy and benefits of its predictions at a store level.
"Having invested heavily in Cybake development in the last three years, we are leaders in forecasting not just for bakeries, but for supermarkets too. Because of this, it took a new, very compelling, approach to AI for us to even consider it," said Jane Tyler, managing director of RedBlack Software.
"CatsAI has precisely that approach and so I am very pleased that Cybake subscribers can now exploit its capabilities. The use of artificial intelligence in commercial baking is not something that is going to happen sometime in the future. Its time is now."
Stephen Kinns, CEO and co-founder of CatsAI, said the past 18 months had been extremely exciting for the start-up, adding that its technology is up to 80% more accurate than traditional methods.
"AI compliments the baker's decisions, enabling them to focus on baking," he added.