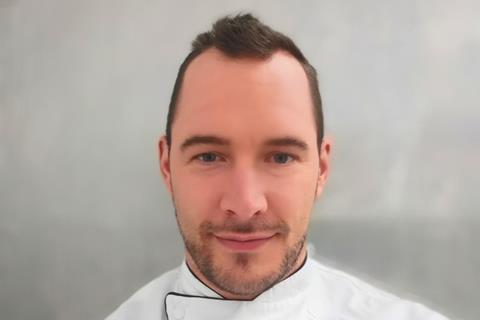 Lantmännen Unibake UK has hired Chris Bernard as its new senior development chef.
French-born Bernard, who has more than 20 years of pastry experience, will focus heavily on innovation for the bakery group.
He joins from Creams Café, where, as head NPD chef, he was responsible for creating menu concepts, as well as working with the internal restaurant, purchasing and manufacturing teams to deliver finished products.
Previously he worked as head pastry chef for renowned international names including Alain Ducasse, Jason Atherton, and Paul Rhodes, which took him to countries including France, Switzerland, Mexico, Lebanon and the UK.
Bernard will be based at Lantmännen's Bedford development site, joining the team headed up by marketing and innovation director, Peter Drew.
"Chris has a clear passion and drive, which has led to an extensive career working for some of the best in the business," he said. "His experience travelling the world, has expanded his culinary palette and knowledge of the craft, which he brings with him to his new role at Lantmännen Unibake UK. We're delighted to have him and his talent on board, where he will support the team in delivering concepts and products that help to drive the business' category plans."
Speaking about his new role, Bernard said he was excited to be joining a business at the "forefront of pastry trends".
"Throughout my career, I've enjoyed experimenting and pushing the boundaries with flavours and applications," he added.
"This new opportunity will allow me to look towards global influence and changing consumer demands, working directly with customers to frame the next big pastry obsession for the UK."
Schulstad Bakery Solutions, which is owned by Lantmännen Unibake, recently unveiled a selection of fully baked thaw-and-serve goodies aimed at out-of-home, hospitality and leisure operators. The collection includes a Maple Pecan Plait, Vanilla Crème Crown and Apple Crown.