What will the next 12 months bring for the baking industry?
In the second instalment of our look into the challenges and opportunities for the sector in 2022, we gather the thoughts of leaders from Baker & Baker, Bako Group, Dawn Foods and Bakers Basco.
Here's what they had to say: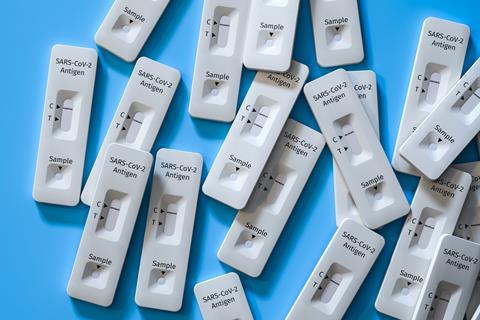 John Lindsay, CEO, Baker & Baker
The reintroduction of Covid-19 measures has brought a great deal of uncertainty. Government advice to work from home will jeopardise food-to-go and impulse purchases, and if these measures remain in place long-term, there could be a difficult start to a third Covid year.
The beginning of HFSS regulations will pose challenges from both a sales and operational perspective for many retailers. Although we have been collaborating with customers for months to ensure compliance and understanding of the new rules, a great deal of work remains to be finalised. At the same time, there are opportunities for the entire bakery sector to transition certain product lines to lower fat, sugar and calorie alternatives where it is viable and there is clear consumer appeal.
Labour shortages – especially within distribution, and some geographical locations – will remain
We continue to see raw material inflation across several key bakery ingredients, which will no doubt affect the sector into 2022.
Finally, labour shortages – especially within distribution, and some geographical locations – will remain, and this return to almost full UK employment will present continual challenges.
On the flip side, we hope there will be opportunities generated by Covid recovery in 2022, such as healthier and more vibrant foodservice and hospitality sectors here in the UK.
Due to specific measures that were introduced and then removed, 2021 was a difficult year for many, and we can only hope that there will be greater certainty for these sectors in the new year.
And for exporters and continental manufacturers such as ourselves, the recovery of tourism markets such as Spain and Portugal will drive further growth. As the Brexit trade deal settles, there will be greater export opportunities for British manufacturers.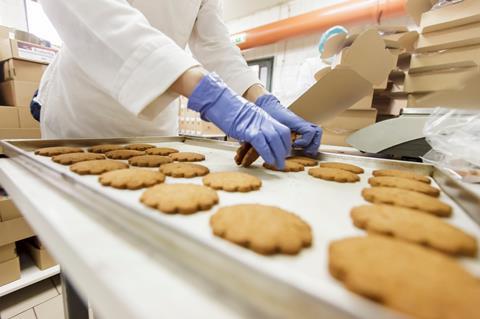 David Armstrong, commercial director, Bako Group
I think three things will continue to dominate our thinking as we enter a new year.
The shortage of labour continues to be acute – recruiting and retaining staff is something that all businesses need to focus on.
We will also continue to see supply chain disruption for at least the first few months of 2022 and so we are working hard with our supplier partners to resolve issues and are looking for support from government to ease some of the restrictions that are creating some of the short-term difficulties.
The interest in vegetarian and vegan foods is now mainstream
The third big challenge will be inflation, which the government is predicting will peak in April of 2022 and then ease back through the second half of the year.
Some opportunities have accelerated exponentially. The interest in vegetarian and vegan foods is now mainstream. Some 7.2 million adults in the UK are following a meat free diet and this will continue to grow, so we in bakery need to continue to explore how we can create products that match the quality, taste texture and structure of our existing products, without using meat, eggs, butter or cream.
Each year we are also seeing a renewed focus on how our diet can help us lead a healthier lifestyle. The government continues to use legislation to tackle health issues, such as the restrictions on products high in fat, salt and sugar and the recent move to fortify flour with folic acid.
As a sector we need to find ways of tackling the perception that we are reliant on heavily targeted factors such as carbs and sugar.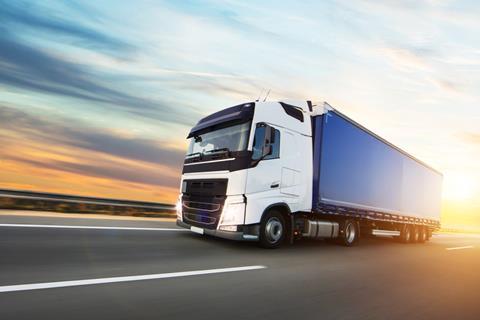 Tim Clarkson, cluster director UK and Ireland, Dawn Foods
The increased costs of raw materials, transport and labour continue to be the biggest challenges to the food industry, and this is unlikely to change in the next six months at least.
The additional issues of poor crops across Europe have seen a dramatic increase in the price of available fruit, for example, and functional ingredients used in bakery have, at times, been difficult to source. The pandemic has seen the cost of labour and transportation increase dramatically and the impact of Brexit has given us a 'double whammy' with lead times causing a 'stop-start' supply chain to develop.
It is likely that working from home and takeaway will continue to be encouraged
Two-way communication is essential; we are all in a similar position and our customers understand the challenges everyone is facing.
As far as opportunities are concerned, at present, we do not know how the next three to six months will pan out, but it is likely that working from home and takeaway will continue to be encouraged. This will have a knock-on effect for retail bakeries. We have already seen some of our bakery customers adapt and embrace digital marketing and selling. The model offered by the likes of Deliveroo and Just Eat for example, provides bakers with real opportunities to sell their products via social media and online platforms.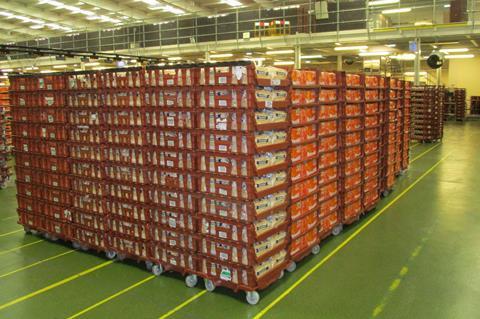 Paul Empson, general manager, Bakers Basco
The price of plastic material per tonne first started to rise back at the beginning of 2021, leaving many suppliers battling in a volatile market. Common belief was that the cost would drop again a few months later but it didn't – it went the opposite way, to an unprecedented value not seen before (up 55%). Not only had the price gone up, it was also in short supply. If we can't get hold of plastic, we can't produce the bread baskets and other returnable transit packaging (RTP) used across the industry to deliver food and other goods to supermarkets across the UK. Getting materials made forward planning very difficult, having a huge impact on the supply chain.
Encouragingly, as 2021 drew to a close, the supply of plastic has improved, but the price is yet to come down. Yes, we can get the plastic material now, but we're paying through the nose for it – which will ultimately affect the price of the end product that sits on the supermarket shelves. Let's hope by the end of 2022, the plastic materials issue has settled and returned to a normal level buying place – for the benefit of all parties.
It falls on both the industry and the government to start campaigning on the positives of being an HGV driver
The HGV driver issue is one that can't be resolved overnight. It's an ongoing issue and it's not going away. While recent stats suggest it's on the road to recovery, there's a bigger issue at play – the industry has a retention problem that requires much work to keep young drivers on the road. A huge part of that is the culture of today's modern world. The demands of the new consumer and their fast-paced lives is dictating the 24/7, 365 days delivery schedules which, in turn, is leaning heavily on drivers and forcing the shift patterns currently out there.
There's good money to be earned being a driver, but it falls on both the industry and the government to start campaigning on the positives of being an HGV driver. With more backing from the government and raising awareness of the positives when it comes to driver recruitment, we should be back in a sensible place by the end of 2022.
After a tough year, 2022 is the year to do anything we can to renew trust in the supply chain.
You can read part one of this article, featuring the thoughts of leaders from Finsbury Food Group, CSM Ingredients, British Bakels and Puratos UK, here.