With challenges such as the labour shortage and cost-of-living crisis, bakeries need to find multiple ways to increase their efficiency and save money. And for the savoury pastry market, no matter the size of bakery, Reiser believes it has the solution.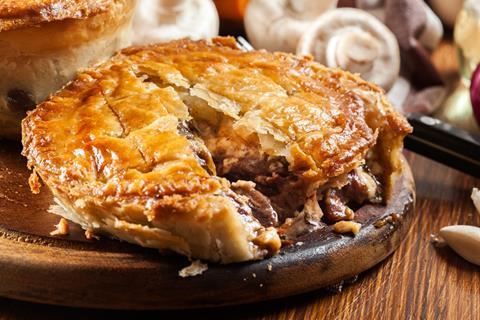 The benefits of automating bakery processes have been well documented over the years, with many articles outlining the advantages it can bring, not least being enhanced productivity and throughput.
However, the recent environment in the UK has clearly accentuated the need for automation, in part or whole, as bakeries seek to meet growing and increasingly varied demand while maintaining their relatively slender profit margins.
The combination of the recent pandemic with staff isolating, a lack of UK workers and Brexit causing foreign workers to return home has left the baking industry, among many others, with a shortage of skilled labour.
All of these were highlighted by an article in British Baker just last year1 where Tasneem Alonzo, joint managing director of EHL Ingredients, wrote that the labour crisis would affect all areas of the bakery sector – "from grain to milling, to product and shop staff".
"Finding skilled, reliable employees is going from being a challenge to a real crisis and there's stiff competition to find and keep employees," she wrote.
Couple that with food inflation, soaring ingredient costs and another increase in the national minimum wage this year and it paints a tough picture for bakeries of all sizes. As a result, creating efficient working practices and streamlining processes is vital to success and maximising profitability.
Automating for speed and efficiency
Automating production processes, whatever the size of the business, has several advantages that can help bakeries achieve those efficiency goals. Productivity and throughput are generally quicker and help to overcome any increasing labour costs and staff shortages.
Automation can help improve the quality and safety of bakery products, with more consistent weight accuracy ensuring less wastage and reduced handling of goods deferring the risk of any microbial hazards.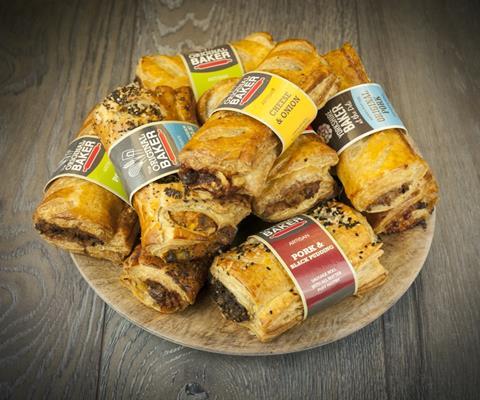 And while artisan traditionalists in the baking industry might consider that hand-finishing is the best solution for handling bakery items such as pastry goods, including sausage rolls, pork pies or quiches, a certain level of automation can be brought in to help scale up production, while maintaining some hand-finished processes.
Indeed, James Fitch, bakery sales manager at equipment company Reiser recognises that bakeries are struggling to find skilled labour to initiate or complete certain tasks. As such, he says, there is increased demand for automation due to the lack of labour availability, as well as the sheer cost of employing staff, particularly at peak times of year.
"Everyone is just driving to be as efficient as possible," he says. "With all the other rises bakers are seeing – such as energy prices and ingredients costs – the more efficient they can be in terms of processes such as pastry billeting and weight control, the better. The savings on weight control make a big difference, especially on fillings, as these tend to be expensive."
Using its Vemag double-screw portioning and extrusion equipment, the company has moved bakeries on from jobs previously completed with manual labour, such as pastry base portioning, to automating the process. However, bakers can still retain hand-finishing, if they require. "The Vemag handles the pastry and fillings very gently. We don't overwork the pastry or the meat," says Fitch.
"So, for example, you put the pastry into a Vemag, it is portioned without damage into, say, 50g pieces and some bakeries will still hand press those bases out, then put the filling in and hand-finish the top," he explains.
With a change of die on the Vemag , bakers can also cut shapes from pastry trimmings to make decorative elements for the tops of pies, for example, thus saving on waste.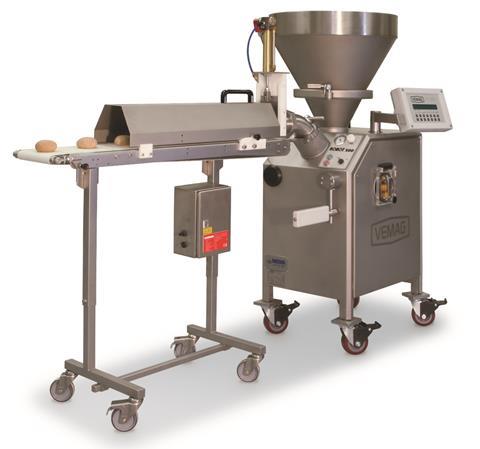 Many of the Reiser's small to medium-sized bakery customers will start automating with the mobile Vemag HP1 single-lane machine, with its high-torque motor capable of handling a wide variety of goods, then graduate on to the Vemag Robot 500, which can work with any viscosity of pastry or dough, says Fitch, and can process a broad selection of products in combination with a pneumatic cutter. It is also capable of both single and multi-lane work.
At the top end, bakers can invest in the HP Series, with the capability of depositing up to 10 or 12 lanes of sausage meat onto a pastry line, for example, and suitable for medium to large applications with more demanding sausage filling tasks.
With consumers looking for quality products, even during a tough financial period, gourmet-type fillings are increasingly popular and traditional depositors can struggle with handling these, says Fitch. "For larger companies, we might be using the Vemag for continuous extrusion of sausage meat on to a multiple-lane make-up line, then it's finished further downstream. Chunky, gourmet-type fillings can be stiff and difficult for some depositors to handle. The Vemag is very gentle in how it handles those products and has excellent weight control, offering good efficiencies and payback in that regard, too."
A good application for the versatile Vemag is in the pie and savoury market, he adds. "From smaller bakeries right up to the industrial manufacturers, we have solutions to offer all."
Case study: The Original Baker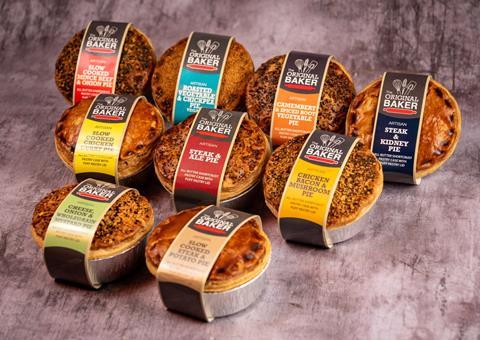 Gill Ridgard, owner of The Original Baker in Malton, North Yorkshire uses the Vemag Robot 500 for billeting shortcrust pastry for products such as pork pies and quiches, and also filling sausage rolls and other savoury products.
The bakery, which sells to farm shops and delis has 275 customers up and down the country and, as the business grew, needed to automate its processes to keep up with demand.
Ridgard, who recently acquired a second Robot 500 from Reiser, says she finds the Vemag ensures the pastry is not overworked and is "amazing on weights with just a 0.5g or 1g differential".
In terms of extrusion for items such as sausage rolls, she says, the Vemag is very gentle and can cope with the chunky high meat content, which traditional piston-type depositors could not cope with, while the machine itself is easy to assemble and disassemble.
While Ridgard recognises the traditional resistance from bakers to automation and understands that the price of automating might frighten some, she points out that, in today's labour market, a bakery can be paying £24,500 for a factory worker and up to £27,000 for supervisory role, so taken into context, the equipment gives a relatively quick return on investment – within a year, she notes.
However, as well as the equipment, Ridgard is particularly pleased with the service she gets from the Reiser team. "When I approached James [Fitch] originally, he gave me a trial machine and a demonstrator for us to test the equipment and be sure it was right for us. Then, when we ordered the equipment, Reiser's bakery install team were there for up to two weeks while we were getting used to the machine. The service is just as important as the machinery."
Despite the cost-of-living crisis currently going on, Ridgard is confident that her quality artisan products will continue to sell. "Yes, ingredients prices have risen – butter, for example, has doubled in price. But as long as you continue to stand behind your original ethos of quality and service, then you will sell. You just have to make sure the products deliver. £2.50 to £3.75 for a sausage roll isn't cheap, but it's an artisan product. Keep it simple, but do it very well."
For more details on Reiser's equipment and how it can help bakeries streamline their production processes, call 01908 585300 or email salesuk@reiser.com.
Source
1 https://bakeryinfo.co.uk/manufacture-opinion/labour-crisis-how-is-it-affecting-bakery-suppliers/658665.article

For over 60 years, Reiser has been a leading supplier of processing and packaging equipment solutions for the sausage, meat, poultry, seafood, pet, prepared food, bakery and cheese industries – providing high-quality equipment, innovative engineering, and outstanding service and support.
View full Profile