With today's consumers focused on environmental concerns, it's more important than ever for the bakery supply chain to prove its sustainability credentials, as Denis Storey from networked automation supply specialist TraceGains explains.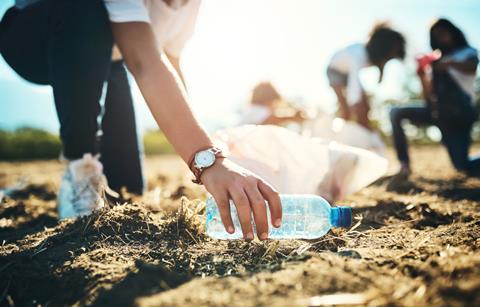 Even before 2020-21 upended the food and beverage market, most brand owners had already recognised the writing on the wall regarding sustainability. But companies must battle conflicting currents when navigating these choppy waters.
A recent Harris Poll survey, commissioned by Google Cloud, found that more than half – 52% – of shoppers said they want to support sustainable brands, while two-thirds of them actively search for eco-friendly businesses. But what's probably most promising is that 55% of consumers admitted they would pay more for sustainable brands – startling amid suffocating inflation.
However, an undercurrent of skepticism threatens to undermine those rosy numbers: that same survey also found that 72% of consumers remain convinced that brands overstate their sustainability efforts.
So, brands that want to pursue sustainability seriously must overcome consumer cynicism, manage shareholder expectations, and stay ahead of their competitors.
Grupo Bimbo, the global bakery juggernaut, doubled down on its sustainability efforts earlier this summer with the launch of its latest initiative, which is focused on encouraging nutritional variety, safeguarding ecosystems and building up diverse suppliers.
"We've raised our level of ambition to become sustainable by design"

Rafael Pamias, executive VP and chief sustainability officer, Grupo Bimbo
"We have substantially evolved our previous sustainability platform," Grupo Bimbo's executive VP and chief sustainability officer Rafael Pamias said in a release. "In the past, we aimed to mitigate the impact of our operations; now, we've raised our level of ambition to become sustainable by design. This is how we begin our journey to become a completely regenerative company with clear and solid commitments. We are doing this by aligning Grupo Bimbo's business goals to our purpose of nourishing a better world, a recipe for good."
Sourcing
Sustainability starts at the supplier level. And the good news is that a growing number of suppliers have already started down that path. Whether it's the integration of crop rotation, embracing organic farming practices, or eliminating waste, suppliers are increasingly proactive about producing sustainable ingredients.
General Mills Inc. recently announced it is 20% of the way toward its 2030 goal of incorporating 1 million regenerative acres of farmland into its supply chain.
"We often hear from farmers that they're the only one in their area exploring regenerative agriculture and that it can be isolating to farm differently," General Mills chief sustainability and social impact officer Mary Jane Melendez explained. "To address this problem, we're connecting farmers with their local peers and supporting farmer-led organizations to accelerate knowledge sharing and create a network of support."
Another area of concern – and opportunity – is ingredient diversity. As geopolitical conflict and a changing climate threaten traditional agricultural practices, leaning into crop and livestock diversity offers a more sustainable way forward for suppliers.
"Today, 75% of the global food supply comes from only 12 plant and five animal species"

Mark Driscoll, consultant
"Today, 75% of the global food supply comes from only 12 plant and five animal species," according to freelance sustainable food systems consultant Mark Driscoll. "Just three (rice, maize, wheat) make up nearly 60% of calories from plants in the entire human diet – and yet there are over 20,000 species of edible plants in the world, many of which are nutrient-rich and may be more suited to changing climatic conditions."
Ingredient heavyweight Tate & Lyle made headway here in May when it finalised the purchase of Nutriati, a developer and manufacturer of chickpea-based ingredients.
Production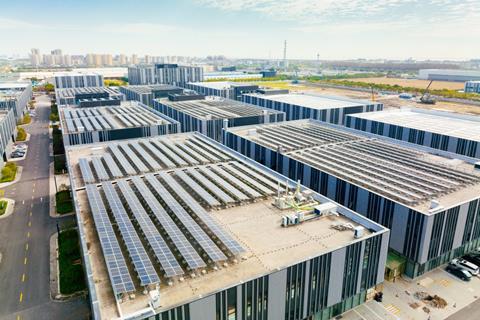 While creating and nurturing relationships with sustainable suppliers is a joint effort that relies on outside cooperation, it's a shorter reach for manufacturers to make changes at home. Specifically, that includes the more efficient use of water and electricity during processing and/or production, reducing air and water pollution, and eliminating waste.
Food processing and manufacturing make up nearly a quarter of the industry's US energy expenditure. Manufacturers rely on water as an ingredient and in several processes, such as cleaning, cooling, and cooking.
Scaling back energy and water consumption remains annoyingly tricky, especially since companies can't simply overlook production demands and safety requirements. But there's plenty of room for improved efficiencies. Technology, in the form of energy efficiency and sustainable water management systems, can help brands target and leverage those opportunities.
Research published by the University of Minnesota in October 2021 found that the air pollution generated by global food production leads to more than 890,000 deaths a year.
Brands, such as CPG giant Nestlé, have increasingly turned to renewable energy sources during manufacturing and transportation. In 2021, for example, Nestlé reduced its greenhouse gas emissions by 9.7 million tons. The company plans to achieve net-zero emissions by 2050.
Finally, more than a third of food is lost or wasted as it travels through the global supply chain – half of it during processing and manufacturing. Improved food waste management practices at production plants will also help cut ammonia emissions from organic waste decomposition at landfills.
Packaging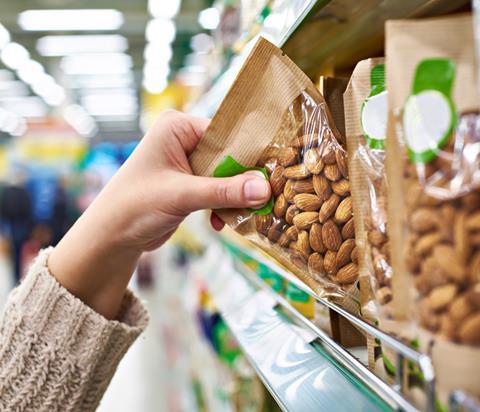 While talk of sustainability conjures images of plastic bottles and discarded cardboard for most consumers, brand owners realize it's only the last – if the most visible link in the chain. There's a reason for that. Only about 14% of the 78 million metric tons of plastic packaging produced each year is recycled; most of it is made from non-renewable sources and will end up in a landfill.
A handful of the world's most prominent players in the CPG business – Mars, Nestlé, Danone, Unilever – and about a dozen other brands recently published a position paper that lays out guidelines for "safe and environmentally responsible chemical recycling of plastic waste".
Other manufacturers are turning to biodegradable, renewable, and easily recyclable wood- and paper-based alternatives. At the same time, other trailblazers are pursuing alternative packaging made from other biodegradable materials such as seaweed.
Sustainability builds resilience
The pursuit of sustainability is more than good public relations aimed at wooing younger customers or proactive compliance with changing regulations. If the pandemic – and a growing number of natural disasters – have shown us anything, it's that a sustainable supply chain is a resilient supply chain. Better supplier relationships and a heavier reliance on more local supplies allow for more cooperative strategies to weather unexpected supply chain disruptions.
A tighter supply chain, powered by better data collection and proactive risk assessment, can prevent a repeat of the last two years.
To find out how TraceGains' automated network solutions can help you to achieve your sustainability goals, click here.

Founded in 2008, TraceGains connects people and information so teams can work smarter. As a global technology company, TraceGains provides networked innovation, quality, and compliance solutions to consumer brands that want to reduce supply chain risk, speed up business processes, and take control of data. On average, companies find 80% of their suppliers already on TraceGains Network, allowing them to connect and collaborate instantly. www.tracegains.com