With a surge in ingredients prices and additional regulatory requirements, among other issues, UK bakers are facing a maelstrom of challenges. So how can they rein in costs and shore up supplier relationships?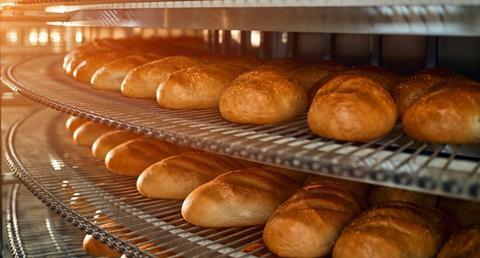 As the turbulent economic environment persists worldwide, UK bakers face growing challenges as the first quarter ends.
That's not to say that inflated ingredient prices and lingering shortages aren't making things difficult. As inflation for UK groceries crept up over 17% at the end of March, some of the ingredients that bakers rely on the most hit record highs, according to market research experts at Kantar. Milk, eggs, and margarine, in particular, saw a surge in prices.
"It's more bad news for the British public, who are experiencing the ninth month of double-digit grocery price inflation," Kantar's head of retail and consumer insight Fraser McKevitt told Reuters.
To make matters worse, sugar prices have surged following India's move to cut its exports in half. At the same time, other leading sugar exporters, such as Brazil and Thailand, face their own issues that might hamper their ability to meet global demand. As a result of these market fluctuations, Bloomberg reports that refined sugar prices hit a 10-year high at the end of March.
The net-zero conundrum
While consumers and regulators continue to push for more sustainable business practices in the food and beverage manufacturing sectors, bakers face unique challenges. As British Baker reported last month: "Bakers face energy-intensive production processes, a direct-to-store small drop daily distribution network, with many also having their own retail outlets."
Additionally, bakers face the added challenge of working with packaging materials that typically don't lend themselves to simple solutions. Two of the industry's most prominent players, Bimbo Bakeries and Flowers Foods, have already committed to 100% recyclable packing by 2025, which puts increased pressure on every other baking business while raising consumer expectations.
"More than ever before, consumers are conscious about their health and wellness," Jessica Lanter, senior director of business development at TC Transcontinental Packaging in Chicago, told Bake magazine. "By moving from a rigid container to a flexible container, they can extend the shelf life by maintaining moisture and freshness longer while decreasing labour costs and shrinkage in the bakeries."
While the UK Government's 'green' grants offer some help, experts insist that brands need to look at more than energy alternatives and revamped production facilities and consider better training options for their employees so they have the necessary skill sets for more sustainable production.
Speaking of which…
Labour problems persist
The baking industry hasn't avoided the global labour shortage. In the USA, nearly 60% of bakers reported a dearth of qualified labour, according to a 2022 study. The drought hits every aspect of the business, from engineers to delivery drivers to plant personnel.
And things aren't any better in the UK. The Craft Bakers Association (CBA) reports that nearly half of UK bakers struggle to find employees, while Scottish Bakers shows that 75% of its members fight to fill vacant roles.
"Securing and retaining staff in a period of a tight labour market with low unemployment, inflation, and increasing salary demands adds to challenges faced by the bakery businesses," Federation of Bakers chief executive Andrew Pyne said earlier this year. "The training of bakers and skilled craftsmen is both costly and an extensive time investment; ensuring a future supply of talent in this backdrop remains a challenge."
Automation and technology solutions can help bakers compensate for the lack of candidates by reducing the need for headcount.
Regulatory crackdown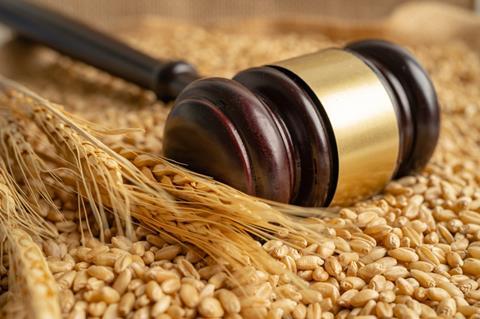 Amid these challenging economic conditions, regulators have added to the pressure with a proposed crackdown on food imports. Earlier this month, the UK Government and the Scottish and Welsh Governments announced a proposal to roll out risk-based checks across EU and non-EU trade. The Border Target Operating Model suggests a new border surveillance and control system that would offer protection from security and biosecurity threats and unsafe food imports.
The Target Operating Model draft recommends implementation over 12 months, starting later this year:
● 31 Oct 2023: Health certification for imports of medium-risk animal products, plants, and plant products, as well as high-risk food and feed of non-animal origin from the EU;
● 31 Jan 2024: Documented and risk-based identity and physical checks for medium-risk animal products, plants and plant products, as well as for high-risk food and feed of non-animal origin from the EU;
● 31 Oct 2024: Safety and security declarations for EU imports, and a reduced dataset for imports and the use of the UK Single Trade Window to remove duplication across different pre-arrival datasets.
Food safety remains an issue
With this latest regulatory push, bakers must double down on food safety. And it all starts at the loading dock.

Managing material lot compliance continues to be a logistical nightmare. It's an overwhelming, labour-intensive necessity that consumes a disproportionate amount of time and resources. A robust software solution that streamlines receiving and lot compliance ensures incoming ingredients are up to spec and automates corrective actions and cost recovery can save baking brands time and money.
While the supply chain's roller-coaster ride of the past few years has ended, economic pressures and regulatory scrutiny make compliance and supplier collaboration increasingly vital.
These growing challenges – and a lack of effective solutions – drove TraceGains to launch a solution that can help brands rein in runaway costs and strengthen supplier relationships. Leveraging Supplier Compliance, bakers can identify potential problems quickly, respond immediately, and eliminate the threat of non-compliant ingredient shipments. In addition, with the company's solution, workload management features and real-time data, bakers can keep their eye on other critical operations.
To find out how TraceGains has benefited Bimbo Bakeries, see the video below:
TraceGains' software includes advanced features, such as lot-level compliance tracking, automated COA comparison, and supplier scorecards, all of which make it easier for bakers to work with their suppliers and stay compliant.
Finally, the company's in-house professionals offer unmatched support and guidance, ensuring they get the most out of TraceGains.
Reach out to us today here to learn more about how Supplier Compliance can transform your business.
To discover more about TraceGains' Supplier Compliance, see the video below:

TraceGains, the world's only networked ingredients marketplace, connects the Food and Beverage supply chain through its innovative TraceGains Gather™ platform. Brands and suppliers can easily collaborate to exchange critical information, data, and documents and work together to solve today's unprecedented supply chain challenges. Information about ingredients and supply chain partners applies to a company's unique supply chains using artificial intelligence and automation. Our patented PostOnce™ technology allows authorised stakeholders to share and receive vital information, precisely when, where, and how they need to operate efficiently and remain competitive. Through the power of a global network, supply chain agility is achievable. To learn more, visit www.tracegains.com.
View full Profile