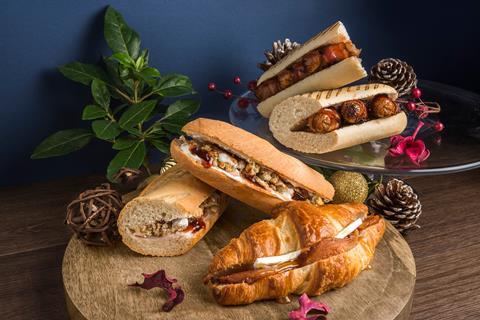 Bakers + Baristas is gearing up to unveil its newest flagship café in Leeds.
The chain, which has more than 63 outlets across the UK and Ireland, will open the store on 2 December in the White Rose Shopping Centre.
The business said the expansion was possible following the acquisition of the Love Koffee brand in 2018 and the transitioning of the 11-strong estate into the Bakers + Baristas brand last year, which had seen a 'significant uplift in sales and a growing following for the brand's unique offering'.
Changes made under lockdown across the estate, such as the launch of a click and collect service, working with delivery partners such as Deliveroo and Just Eat for home delivery and also the launch of the brand's app to view the menu and order and pay at the table had also helped the company said.
The café will serve a seasonally changing menu alongside their bespoke small-batch coffee blend and a year-round drinks menu.
Its festive offer includes a pigs in blanket panini, mince pies, yule log slices and Mr Frosty and Rockin Reindeer muffins, as well as Christmas drinks such as a spiced orange mocha and gingerbread latte.
Bakers + Baristas cafes also serve scones, pastries, sliced cakes, cookies and no less than 12 different types of muffins including classic, deluxe, chocolate, gluten-free and skinny muffins.
"It may come as a surprise to some to hear that we are opening a new café when the sector is struggling under lockdown," said James Fleming, group CEO at Bakers + Baristas.
"However, we feel optimistic that normality will return soon and confident that our proposition is exciting to customers. Thus, we remain keen to expand to new territories when the time is right."
Bakers + Baristas was originally founded in 1981 in Queensland, Australia.