As 2020 finally draws to a close, British Baker looks back at some of the biggest stories of the past three months.
October bakeries join footballer Marcus Rashford's Child Poverty Task Force, while Greggs announced in November that it was cutting 820 jobs as Covid continued to take its toll on sales. One bright spot in December was a £7.7m investment for Cooplands to help it with expansion plans.
Here's what happened in the final quarter of 2020: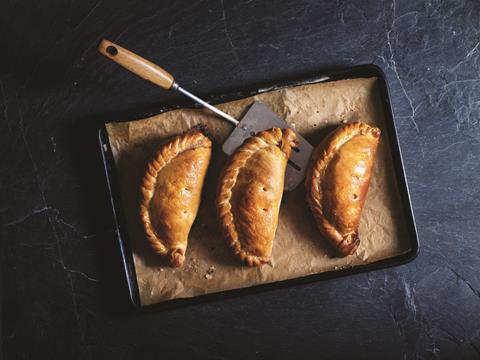 October
Bakery businesses stepped up to help feed hungry children following the government's decision to not extend free school meals over the holidays. Hovis, Brakes Foodservice and General Mills joined footballer Marcus Rashford's Child Poverty Task Force while others raised funds to support charities and families closer to home. The campaign, which was launched in June, offers free school meals to children in need.
The Department for Environment, Food and Rural Affairs outlined post-Brexit PGI rules for food and drink. Cornish pasties and Melton Mowbray pies are among the products subject to new legislation regarding geographical indications. It outlines rules and logos designed to protect British food and drink by guaranteeing the authenticity of regional and traditional foods for shoppers as well as protecting British producers from imitation.
Pret A Manger cut a further 400 jobs and closed six shops in response to the expected challenges over the following months as Covid-19 levels continued to rise in the UK. Pret consulted on several adjustments within specific areas of the UK business and said not all shops would be impacted. Growth had slowed since the end of September.
BrunchCo UK revealed its re-opening strategy for Le Pain Quotidien (LPQ) – which it bought in June – including a string of new hires and a refreshed bakery menu. Managing director Steven Whibley, head of food Andrew Tottle and head of people Faye Hance were tasked with restoring the quality of LPQ's food, drinks and service.
Ferrero bought part of Fox's Biscuits from 2 Sisters Food Group for £246m. Under the deal, the Ferrero-related company acquired Fox's Biscuits manufacturing sites at Batley and Kirkham which primarily produce biscuits sold under the Fox's brand. A third site in Uttoxeter, which produces own label biscuits for major retailers, was retained by 2 Sisters.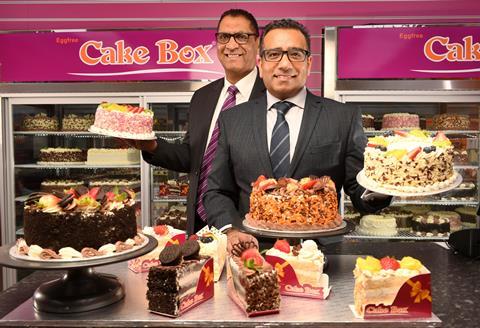 November
The government launched a consultation on the potential ban of online advertising for products high in fat, sugar and salt which left the industry scrambling to respond. The industry criticised the government for the 'unexpected launch' and tight deadline on what it described as a technical and detailed consultation. The Food and Drink Federation said it was pulling out all the stops of prepare a detailed response to the consultation.
Pizza specialist Crust & Crumb invested £5.8m in its Fermanagh bakery. The investment, which was announced by Northern Ireland's economy minister Diane Dodds, allowed the company to purchase new equipment, enhance automation and create an NPD kitchen. The move will create 88 jobs over the next three years.
In its interim results, egg-free specialist Cake Box revealed sales and pre-tax profits had dipped in the first half of the year, but online revenue was soaring. Revenue fell 2% to £8.6m while pre-tax profit declined 4% to £1.7m for the six months to 30 September. Online sales have also increased by 51% year on year after Cake Box ventured into home delivery with the help of Uber Eats, Just Eat and Deliveroo. They're now worth £4m.
Greggs cut 820 jobs from its business as a result of the ongoing coronavirus pandemic, as CEO Roger Whiteside warned "there can be no room for complacency". The redundancies came after a consultation process with union and employee representatives. Several counter proposals had been accepted with some shop employees agreeing to a reduction in their contract hours to minimise the need for further redundancies.
Bakkavor Desserts recruited for 127 roles at its Highbridge site in Somerset as it geared up for the busy Christmas season. The manufacturer offered permanent roles including operatives in production, hygiene, despatch and forklift operation. The firm said it hoped the recruitment drive would help people to rebuild their lives and careers before Christmas.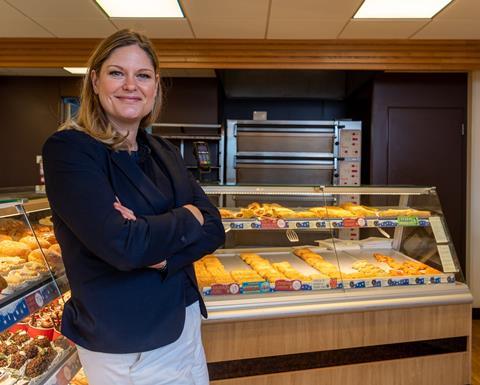 December
Travel specialist SSP Group revealed that its sales had halved as a result of the Covid-19 pandemic and 'effective shut down' of the global travel market. Like-for-like sales at the group, which operates Upper Crust, fell by 50.8% for the year ended 30 September 2020. As the virus hit, it took 'rapid and decisive action' to protect its staff and preserve liquidity by 'effectively hibernating the business', it said.
Paul UK eyed national expansion as it began the hunt for 'like-minded' franchise partners. Partners can choose between three models – Café, Express and Kiosk – for service stations and transport hubs, town and city centres or suburban villages. The operation, which has a BRC accredited bakery production site, said it can offer a national supply chain, economies of scale and a flexible retail format to fit any location.
Premier Foods proposed a £1.4bn capital reduction to give it more flexibility in paying dividends and managing its capital. The company, which makes Mr Kipling and Cadbury cakes, had a profit and loss account deficit of £460.3m and positive balance of £1.41bn in its share premium account.
Growth capital investor BGF boosted the coffers of Cooplands by £7.7m, with the bakery chain set for further expansion. Cooplands has opened seven new stores since March this year and plans to roll out an additional 30 outlets a year in locations such as South Yorkshire, as well as expanding further in its current geographical footprint.
Frozen bakery specialist Aryzta commenced its journey 'back to improved performance', as it noted a revenue decline of 20.3% for Q1 2021. The losses, it said in a first quarter revenue update, were in line with expectations and take group revenue to €672.6m. Aryzta saw gradual improvements over the period compared to Q4 2020, however gains in restaurants (QSR) and retail channels were offset by Covid-19 losses in foodservice.
Bakery in review 2020: January to March
1

2

Currently reading

Bakery in review 2020: October to December

3

4