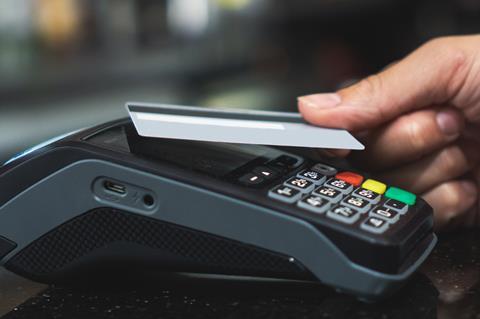 Birds Bakery has come under fire over its refusal to accept cash in its shops and its decision to dismiss a member of staff that broke the policy.
In line with a number of other high street businesses, the chain, which employs 800 people in 60 stores across the East Midlands, has introduced a card payment-only policy to help protect its staff and customers.
The company's chief operating officer Lesley Bird said the business had talked to staff about its Covid-19 procedures and that the "overwhelming response" was that they preferred not to touch bank notes and coins at this time
"We took those wishes very seriously," she added.
However, the business has faced a backlash after local media reported an incident of elderly customer being refused service.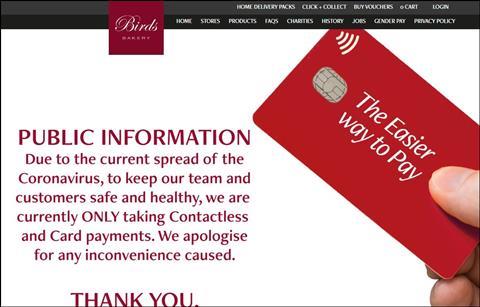 "She was politely advised of our policy," said Bird. "We are sorry if she and her daughter were offended, but our focus is to keep our frontline staff safe as well as our customers – the majority of whom are elderly and vulnerable."
Birds has come under fire again in the past few days after it emerged that a shop manager at its store in Radcliffe-on-Trent, Nottinghamshire, had been sacked after receiving cash from customers and paying for their purchases using her own card.
"We are sorry that so many people are upset about [the manager's] dismissal from Birds but she contravened our health and safety policy and we took that very seriously," said Bird.
At least two online petitions are calling on the company to reinstate the manager, with one having more than 12,000 signatures (as of 3 August 2020)
Bird said she was also aware of a petition started by elderly customers in support of the company.
"Those people are supportive of our card-only policy at this time and recognise we are trying to keep our staff and customers safe."
She added that the company is constantly reviewing its Covid-19 procedures, including the re-introduction of cash payments.