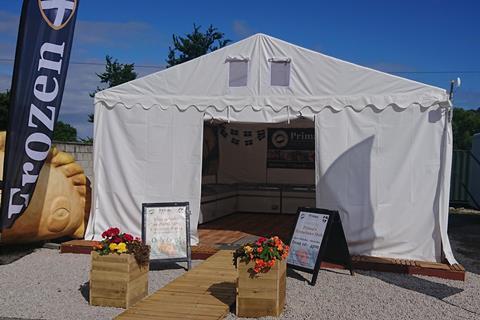 Cornwall-based wholesale business Prima Bakeries has opened a new shop selling its frozen products direct to consumers.
The Homebake Hub offers frozen goods to bake at home, including the bakery's Cornish pasties, croissants and sausage rolls.
Open now, the retail space is located at Prima's base near Redruth in Cornwall, where it also has a shop selling baked pastries, groceries and sandwiches.
Driven by consumer behaviour during the coronavirus pandemic and the home baking boom, the hub will operate alongside the bakery shop and existing wholesale operations.
The business produced more than 25 pallets-worth of frozen unbaked pasty stock in March, ready for summer, the company said.
"When lockdown started, all our foodservice clients had to close and we weren't sure we'd get a summer season, so we decided to do a special offer in our existing shop on our frozen 'home-bake' pasty. We've sold nearly 70,000 of them since," said Mark Norton, managing director of Prima Bakeries.
Due to the success of the special offer, Prima Bakeries has recruited five new pasty production staff in the last six weeks.
"I believe this home-bake frozen pasty market is here to stay and this is why we're investing in a second shop on our site at Scorrier that will focus on selling our frozen products. Those customers who are less keen to go out or eat out will still be able to enjoy our delicious freshly baked pasties at home."
Businesses have been pivoting operations to reach consumers in lockdown, including Utter Waffle and Bakerdays.