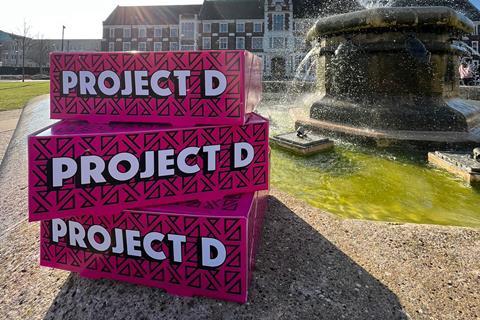 Hand-decorated doughnut specialist Project D has opened its first-ever permanent store in the UK.
The new site is located at Loughborough University Students' Union in Ashby Road. Also open to the public, the store offers the business' full range of doughnuts and is the first place in the UK to stock Project D's shakes, which are available in dairy and vegan-friendly versions. In line with the university's sporting links, Project D has also unveiled a range of protein doughnuts as well as Loughborough specials – a different doughnut every day, made especially for the community.
Project D started out in 2018 selling doughnuts at pop-up events and kiosks in shopping centres until the pandemic hit, leading it to transition to an online delivery service. The company has yet to return to the high street, but it hopes the Loughborough store will pave the way for shops in Manchester and Nottingham.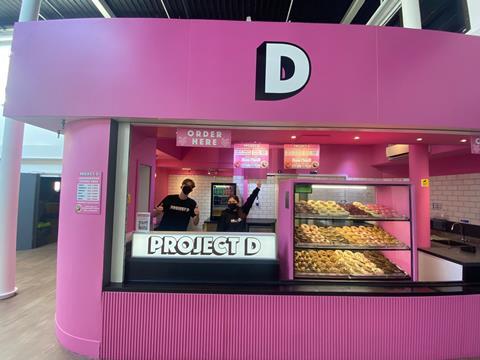 In late 2020, the business opened a new production bakery in Spondon, Derby, which was designed to act as a central hub for the business, operating 24 hours a day. The doughnuts are made overnight at this site and delivered to Loughborough every day as well as being delivered nationwide via DPD's next day delivery service.
"We are so excited to have our very first permanent site and I'm very pleased to say we have been selling out almost every day," said operations director Max Poynton.
"We hope this will be the first of many stores across the UK and would like to thank everyone at Loughborough University for their support."
Project D is one of several businesses looking to take a bite out of the doughnut market alongside Doughnut Time, Planet Doughnut, Crosstown and healthier doughnut proposition Urban Legend.