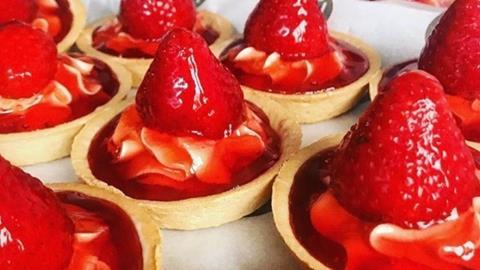 Catering firm Saltire Patisserie has made packs of its hand-finished treats available direct to the public.
From this month, the Edinburgh-based business has adapted its operations as a result of the Covid-19 outbreak, launching a delivery and click-and-collect service.
Established in 2006 as Saltire Hospitality, the business described itself as the only caterer in Scotland to have its own patisserie and bakery.
It supplies bakery items, desserts and associated products to major hotel chains, restaurants, cafés and public shows, such as Gardening Scotland and The Royal Highland Show, and is particularly known for its strawberry tarts and steak pies.
Following the lockdown and the closure of many restaurants, cafés and events, the company has modified its offer and, this month, officially launched Saltire Patisserie To You.
The range includes The Bread & Patisserie Breakfast Box and the Treat Box for Two, and Saltire plans to change its offering on a regular basis.
Many bakery businesses have adapted and found new ways of trading during the coronavirus outbreak. For more on such activity see our feature here.