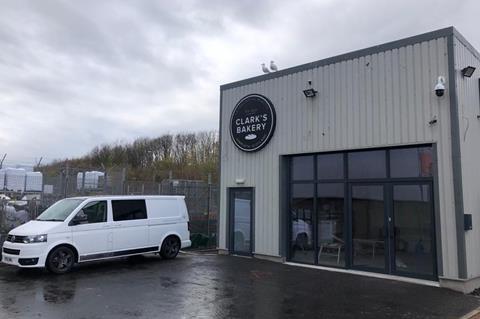 Dundee-based Clark's Bakery is set to open a retail site in Angus this month.
The new shop will be located at the Westway Retail Park in Arbroath, Angus. Creating ten local jobs, it is set to open in two or three weeks.
The family-run bakery hopes to compete with McDonald's and KFC, said the firm.
Its menu will list the usual offering of pies, cream cakes, pastries and doughnuts, including its popular helicopter burger, containing burger, lorne sausage, bacon, fried egg and chips. A special smokie pie may also be on the cards, it added.
"We wanted to showcase our produce. Most retail parks have the blue-chip companies and we feel we can run alongside them. We are all about supporting local businesses and giving the customers what they want," said Daniel Bunce, operations manager at Clark's Bakery.
New staff members are undergoing training in the firm's eight branches in Dundee. Clark's is also currently recruiting, and 'hopes the new team will be ready soon'.
Due to the coronavirus pandemic, the bakery is currently offering a delivery and click-and-collect service.
"Covid-19 has been an extremely strange time for our business as we have had to adapt to the demand in deliveries that we didn't have previously. We have changed our existing approach to a completely new one to move the business in the right direction."
Clark's plans to streamline its ordering systems and open a 10th shop near Starbucks on the Kingsway in Dundee.
"We would love to venture out further beyond Dundee but to achieve this we need to ensure all aspects of the business are running efficiently enough for us to turn our attention elsewhere," he added.
Known for being a 24-hour bakery, Clark's is based on Annfield Road. The firm also supplies meat produce at its sister business, The Butcher The Baker.