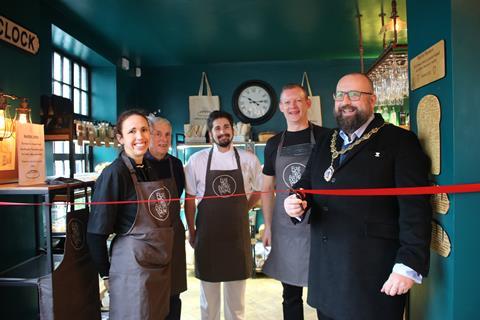 An artisan bakery and baking school in St Neots, Cambridgeshire, has opened its doors after exceeding its crowdfunding targets.
Elsie May's Electric Lounge Café, Bar & Bakery, located in the town's market square, raised £17,000 from more than 300 backers on Kickstarter to help transform the unit. The funds helped owner Naomi Rose to purchase essential equipment such as mixers, sinks, ovens, and extraction units as well as cover installation and contracting work to make the building's annexe, where the micro bakery is located, fit for purpose. Prior to the renovation, the business operated as a café and bar,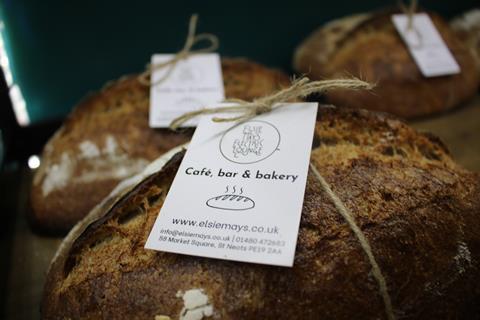 The new bakery features a wide range of sourdoughs, focaccia, granary breads and pastries, alongside cakes and scones which can also be ordered online. During the day visitors to the site can buy food and drink to eat in or takeaway. On Friday and Saturday nights it also operates as a bar serving up a range of gin, wine, beer, and other alcohol.
Elsie May's baking school, meanwhile, is expected to open in late spring.
"Our local community is so important to us and we're so grateful for the generosity that has been shown to us throughout this process, and we really want to make this bakery a place that people can be proud of, right on their doorstep," Rose said at the opening late last week.
The business was opened by St Neots Town Mayor, Cllr Stephen Ferguson, in front of local patrons.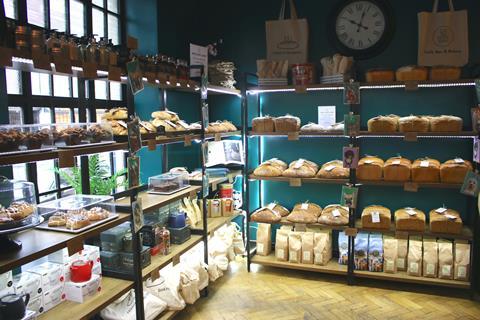 "The past 18 months have been difficult for everyone locally, both for businesses and individuals, and we are really hopeful that the new bakery at the start of a new year is a fresh start and lift for everyone," Rose added. "It's certainly been a labour of love, albeit a little stressful at times, to get the bakery up and running and we are just delighted to welcome all our friends, families and the wonderful people of St Neots down to try some of our new bakes."
The crowdfunding campaign was supported by Instagram influencer Sourdough Sophia as well as the Real Bread Campaign and the National Caterers Association.