Award-winning artisan bakery Bread Source has seen demand for its baked goods boom over the past 18 months leading it to question whether its operations could be improved with the help of some new kit.
Here, we take a closer look at the bakery's latest additions to its equipment line-up: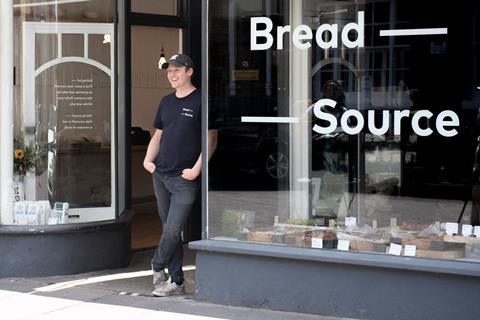 Bread Source, run by the Baking Industry Awards 2020 Baker of the Year Steven Winter, has shops in Norwich and Aylsham from which it supplies a range of high-quality, handcrafted baked goods including bread, pastry and confectionery.
With demand for products increasing thanks to a natural business growth plan as well the Covid-19 pandemic, the enterprise teamed up with equipment supplier Brook Food to manage its expansion. The bakery brought in additional equipment and automated processes to manage the increased volumes while maintaining standards and consistency, Brook Food explains.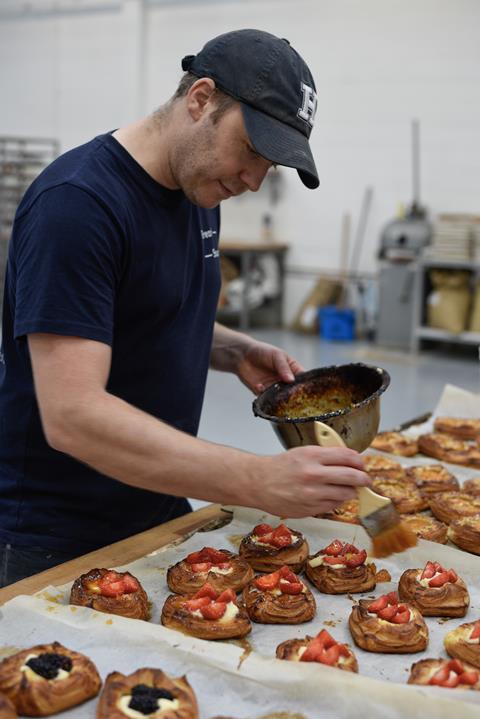 One example of this, says the supplier, was Bread Source's investment in ovens. Until early 2021 Bread Source was coping with just a single 24-tray deck oven to bake all its products but sought to add two new units to increase production capabilities and achieve a better bake on products.
"Throughout 2020 we pushed our Chandley 24-tray deck oven to the max," explains Winter. The improvements, therefore, were kickstarted with the installation of a rack oven at the bakery.
"Since the rack oven was installed, we now put all of our Viennoiserie and cakes through it, resulting in a considerably better flake, consistency and an improved colour," he adds.
More baking volume came in spring 2021 with a 10.6sqm steam tube oven, which offers 20% more baking area than the previous one and an 'authentic, mellow yet robust bake profile'. This, Bread Source believes, has transformed the bread side of its baking capabilities.
"Since we started Bread Source, we have always believed in having the best equipment, and Polin really ticks all of those boxes for us," Winter adds.
Since we started Bread Source, we have always believed in having the best equipment
The Polin oven was installed with an integrated loading system built onto it. "With the increase in baking capacity, we realised we needed to speed up production, especially during the night bake," notes Winter. "We decided that using an integrated Polin loader system would allow us to focus more on the quality and consistency of bakes, rather than manually loading everything."
Bread Source also added a 200kg spiral mixer during the first lockdown. It's able to handle larger mixes than the bakery's previous machine. This, combined with a floor-standing pastry sheeter for laminated products, provers and a small capacity planetary mixer for fillings, has allowed production to become more streamlined while minimising bottlenecks.