Sponsored by

The Baker of the Year category at the Baking Industry Awards showcases the very best bakers in the UK, their dedication to their craft, business and staff, as well as ability to adapt.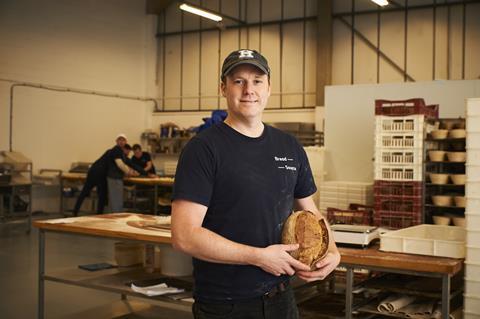 Winner: Steven Winter, Bread Source
Communication is key for Steven Winter, owner of Norfolk-based artisan bakery Bread Source.
Having been in the industry in several different roles for 25 years, he believes staying in touch with fellow bakers, understanding movements in customer and market trends has been vital to Bread Source's success, particularly regarding its proactive product developments.
He has led this by baking daily as well as working to develop the skills of his team. Ensuring they are equipped with the right knowledge will always underpin his ability to spearhead change, he says.
"I want to see longevity in artisan baking," he says, "I can contribute to this common goal by handing down my skills and knowledge through the generations to come."
When Covid hit, Winter saw it as an opportunity to "peak out from behind the curtain of business and be present and closer to customers". He also reduced the bakery's range to ensure production capacity wasn't under pressure and the quality of products could be maintained.
Not only does he look to the future, but also the past with some of his spare time spent reading historical bread-based literature. It was this reading that inspired him to reinvent the National Loaf scheme. First developed during the Second World War, the updated version saw Bread Source create a £1 National Loaf designed to be affordable for those facing hardship.
The judges said Steven really demonstrated the 'wow' factor across all the judging criteria and really stood out as a brilliant baker.
"It's difficult to know where to start because each element of his entry and success was positive and progressive," said the judges, who added that it was a real pleasure to witness Winter's future baking ambitions.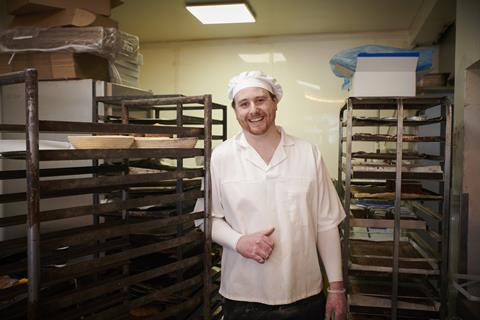 Finalist: John Lognonné, Davidson of Darras Hall
John Lognonné is senior baker and head of production at the Northumberland-based bakery.
He's now a highly skilled baker, which he attributes to the support of two master bakers who took him under their wings but started out as a self-taught lover of all things bread related.
For the past five years Lognonné has been working closely with the bakery's owner to ensure Davidson of Darras Hall becomes a destination for locals, and anyone visiting the area.
His expertise sees him immersed in the production of high-quality products, NPD and display. He took the lead on the development of new sweet tarts, using homemade curds and syrup, a high hydration ciabatta and the Ezekiel sourdough which contains five pulses, five seeds and three types of flour. Lognonné has also helped raise the social media profile of the bakery and created a new line of vegan, gluten- and sugar-free products.
The judges described him as a very skilled baker who mentors others and leads from the front.
Finalist: Daniel Nemeth, Seasons Bakery
Daniel Nemeth has clearly had a very strong and progressive year at the helm of Seasons Bakery, based in Ingleton North Yorkshire. He's also recently opened a second store in Denton, Manchester.
Despite recent challenges, including the loss of nearly all the business' wholesale trade overnight as a result of the first lockdown, Nemeth vowed not to give up.
"I knew how many people locally and nationally depended on us," he says.
He kept the bakery open throughout the pandemic, adapting quickly to the changes and taking on staff, including a bakery manager and shop manager, which resulted in business growth. These new team members allow him to focus on the business and products, he says.
The judges praised Nemeth for his understanding of product trends, his customer relationships and his understanding of the challenges and requirements of production. His passion for all things bakery and business related, they added, shone through.