French techniques are the cornerstone of Arôme, but its menu extends far beyond that of the average Parisian patisserie, drawing inspiration from Singapore and Japan as well.
This unique fusion is on display at its first permanent bricks and mortar site at 9 Mercer Street in London's Covent Garden.
The 2,000 sq ft bakery's interior focuses on simplicity and functionality, with an Asian-inspired room lined with large wooden and glass panels.
The menu, meanwhile, offers elegant and decadent pastries, bread and desserts such as a Gula Melaka Coconut Bun and Laksa Tomato Bread.
Heading up the operation are co-founders French-born pâtissier Alix André and Singaporean restaurateur Ellen Chew.
"The unique selling point comprises Alix's years of experience in traditional French baking and his obsession for French baking techniques coupled with his enthusiasm for Asian ingredients. I don't believe that anything similar has been done in the UK so far," explains marketing manager Jay Sim, who works alongside Chew at restaurant group Chew On This.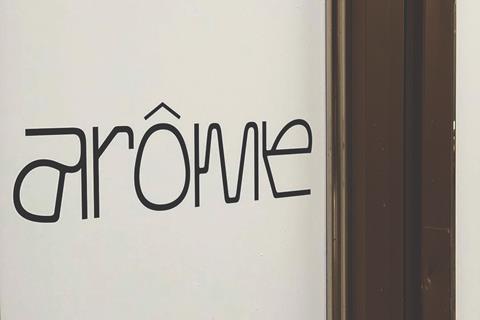 André began his career as a chef specialising in cakes and tarts. Since moving to London, he has worked in many fusion restaurants which combined Asian flavours with French pastry. This exposed him to ingredients such as jasmine and matcha, opening his eyes to a world of possibility.
"I started to discover more intriguing flavours, which opened my mind to other fillings. In France, Asian food is not as popular as it is in London. I think it is interesting to spice things up and mix both worlds," André says. "My wife Christabel is from Singapore and we travelled to Asia to discover new flavours. We decided to combine Asian flavours with French techniques."
To test UK consumers' appetite for such delicacies, Arôme opened a three-month pop-up in Soho earlier this year. Having garnered positive feedback, the team decided on something permanent.
Planning to open the site during the coronavirus pandemic has led to both positive and negative lessons, notes Chew.
"In France, Asian food is not as popular as it is in London. I think it is interesting to spice things up and mix both worlds,"
"We've learnt a lot of things we never thought of before," she admits, noting that footfall is likely to be lower than previously planned owing to the pandemic's impact on tourism.
But Arôme has adapted. "We've experimented a bit more to create products that look good visually and can be delivered. In the past, we've found it difficult to achieve that," she adds.
It started with a range of around 25 products, with plans to expand the offering soon. Their initial plans had to be reined in to control wastage, André notes, and to ensure that what is delivered is up to customer expectations.
As soon as the Covent Garden site opened, Arôme planned to expand the menu with cakes and cold pastries, such as éclairs and lemon tarts. In addition, the team hopes to expand delivery outside of central London into surrounding neighbourhoods.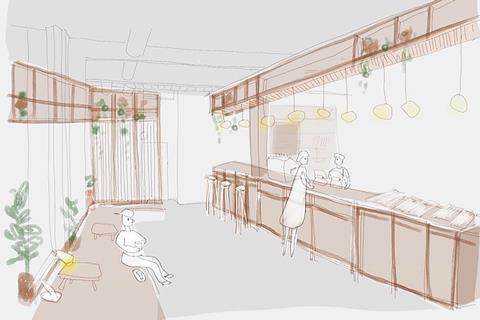 Arôme prizes freshness and quality above all else, with everything due to be made on site every day using organic flour. Vegetables, supplied by London-based Vincenzo, will be a core part of seasonal bakes, such as the aubergine, tomato & cheese slice.
Its best-selling product – the Arôme Honey Butter Toast, created by André – also graces the menu. Similar to Japanese Shokupan, the thick slice of caramelised bread is 'crispy to the bite and soft and fluffy on the inside'.
"Alix is classically trained and knowledgeable in traditional French techniques. His curiosity for ingredients all over the region has made it more interesting," notes Sim. "We have many things you wouldn't usually see in a traditional French bakery because of the influence of Asian ingredients such as matcha and miso."
Before the Tier 4 alert was announced, Arôme allowed four to six customers inside. The number of tables were reduced to comply with the two-metre rule. The bakery is currently open for deliveries and click & collect. Social distancing measures are in force, including wearing masks when working with one another.
"We worked with a food and hygiene consultant on various levels, and asked for their help to safeguard customers," explains Chew. "We will sanitise everything we can from a compliance point of view, but at the same time, from the customer's point of view, we try to have as little contact as we can – without losing the ambience you feel when entering a nice café.
"Our site right now is fitted with large glass panels where passers-by are able to look into the kitchen – we don't lose the experience."
Customers will be able to access the menu from their phone via a QR code so they can decide what they want to order before they come in. If needed, a virtual queue can be implemented.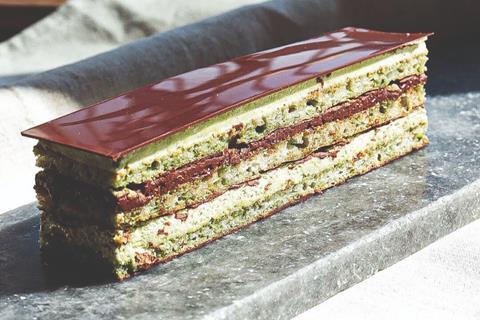 Matcha Opera: This dessert comprises layers of biscuit joconde, dark chocolate gand Pistachio Chocolate Escargot anache and matcha buttercream.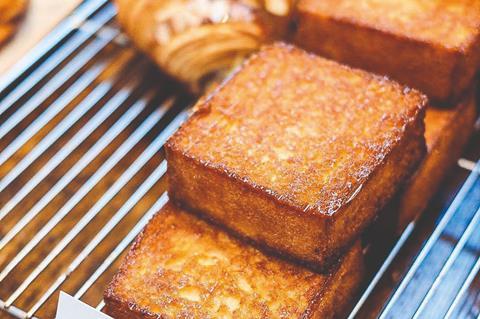 Honey Butter Toast: As Arôme's best selling product, the Honey Butter Toast is 'crispy to the bite and soft and fluffy on the inside'.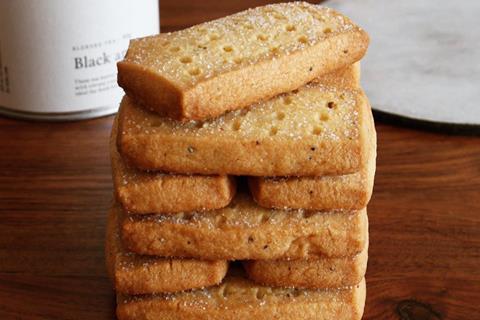 Black Cardamom Shortbread: Described as buttery and crumbly, these shortbread biscuits are suitable for team time snacking.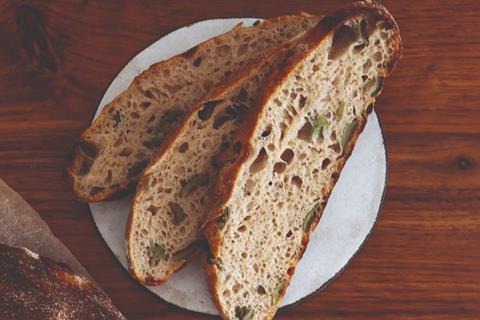 Green Olive, Wild Garlic & Fresh Herb Sourdough: Long fermentation is the secret to achieving this 'moist and tender' sourdough.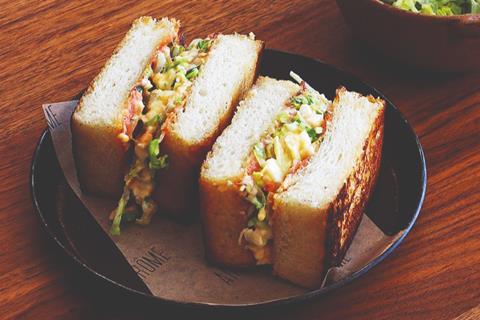 Sando Sandwich: This sandwich comprises two slices of Shokupan, butter, egg mayo, lettuce, wasabi and mentaiko.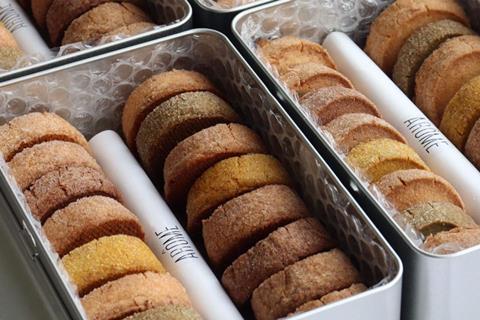 Biscuit assortment: This collection contains sable fondant praline, vanilla Viennois dipped in 70% chocolate, and cinnamon cardamom sable.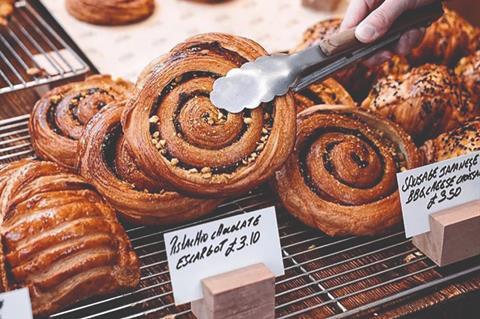 Pistachio Chocolate Escargot: These escargot swirls are available in both sweet and savoury varities varieties.