Two years after its acquisition by AB Mauri, Fleming Howden has its sights set firmly on the future
The past six months have been transformational for Scottish bakery ingredients supplier Fleming Howden. And the latest changes follow an earlier major shake-up at the business, located in Newbridge, to the west of Edinburgh.
In 2018, Rank Hovis Milling sold Fleming Howden and Lincolnshire-based ingredients supplier Holgran to AB Mauri. The move was part of Hovis' strategy to focus on baking, with the company selling three of its mills later that year.
The deal would enable AB Mauri UK and Ireland to continue developing its technical capability and broaden its market, said managing director Andrew Pollard at the time. "Both businesses are well-established, with rich heritages, and have strong reputations. They are well-run and have highly capable, passionate and dedicated teams of people," he added.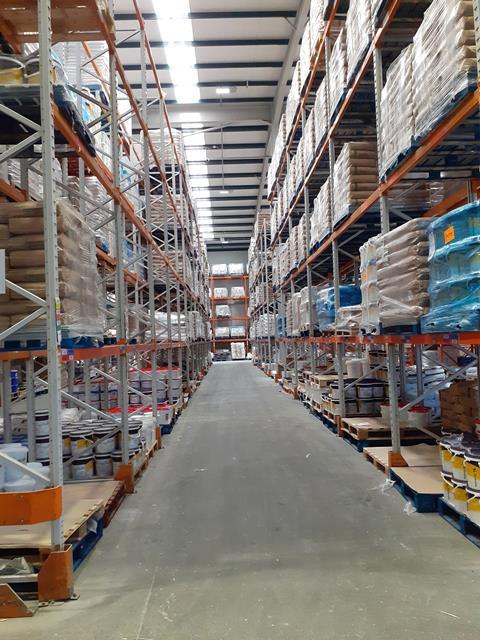 Those teams have been boosted considerably in recent months, with a number of hires to the commercial and category team and the appointment of former Macphie head baker Alan Leith as technical sales manager in January. With more than 35 years of baking industry experience, Leith has worked in new product development, quality, product and field applications. His first six months in the role have been spent working with both the Fleming Howden sales team and the wider AB Mauri development team.
"We have a wide range of products sitting within our branded portfolio," explains Leith. "Over the past six months, our major focus has been to review this portfolio and work to refine that range in certain areas."
The aim, he says, has been to take the trust bakers have in the company's core mixes and extend that through the wider Fleming Howden portfolio.
The result has been a range of bread concentrates, the first launch in what Fleming Howden describes as an ambitious NPD pipeline. Comprising three variants – Super Seed, Sprouted Grain and Ancient Grains – they have been developed using Holgran ingredient technology.
"In this case, it has been easy to marry up the Holgran technology with our own brand," explains Leith. "The concentrates each fully endorse key market dynamics, providing on-trend flavours for the creation of a wide range of bread and bread products and they are, of course, clean label."
Further launches are planned around the cake and confectionery markets, and the firm recently addressed the soaring consumer interest in home baking due to the coronavirus lockdown. With consumers struggling to buy flour from supermarkets because of a shortage of retail-sized packs, Fleming Howden rolled out cake mixes and flour in 4kg formats.
We have all witnessed just how rapidly the market has shifted towards a substantial increase in home baking

Alan Leith, technical sales manager
"We have all witnessed just how rapidly the market has shifted towards a substantial increase in home baking," says Leith. "When we have the know-how and engineering equipment centred around the packing element, it became compelling to deliver what we can, amid the circumstances of the coronavirus pandemic."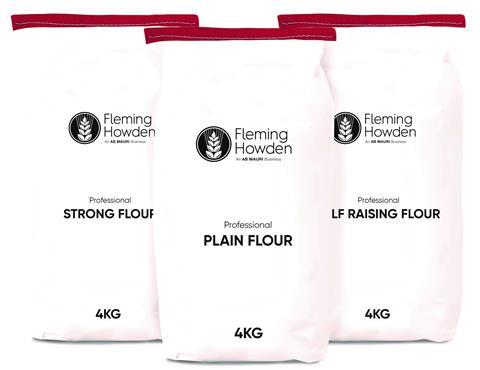 The packs have been well-received by the market, he adds, although it remains to be seen if they become sustainable for the long term.
Fleming Howden's team was also bolstered last autumn with the arrival of sales manager Thomas Mackay and, in March this year, category buying manager Craig Chandler and account manager Anda Simpson.
A key task for the team will be getting the message across that the business is a wholesale supplier as well as a manufacturer. In addition to flour and bread improvers, the wholesale line-up includes cake and confectionery mixes, toppings and fillings, sugars and jams.
"Recent feedback gathered from around our account base seems to indicate that the structure of our business is more widespread than is ultimately understood," says Mackay. "Redeploying the message that we are able to offer a service in a variety of different areas for bakery and food ingredients is something we need to do to move forward as effectively as possible."
Tasked with strengthening this area is Chandler, who has a wide-ranging category management and procurement background, most recently working as procurement manager at JB Foods. "Craig is the ideal person to embark on this new chapter and help in re-communicating those key messages," says Mackay.
He is joined by Simpson, who previously worked as telesales administrator at the business. "Anda has extensive experience of the Fleming Howden account portfolio and also has a strong working knowledge of the requirements in individual cases."
It has been a busy and productive two years for the business since its acquisition, and there's nothing to suggest the next few will be any less so.