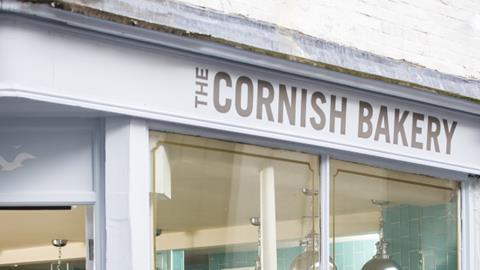 The Cornish Bakery has secured £1m funding through the Coronavirus Business Interruption Loan Scheme (CBILS) from Clydesdale Bank.
All 45 of the business' bakeries closed their doors to customers on 23 March, with all but seven of its 400-strong team furloughed.
The loan, The Cornish Bakery said, would allow it to ensure there was adequate cash flow to reopen the doors in the coming weeks, as well as fund new health and safety procedures including providing staff with protective clothing – such as masks and visors – and introducing new Perspex screens around all customer counters.
By the end of June, the bakery hoped to unfurlough all staff and reopen all sites, except for those based at the National Exhibition Centre, without having to make any redundancies. It sait it was even looking to make additional hires to see it through the summer season.
In addition, the loan has given The Cornish Bakery the chance to launch an online mail order and click-and-collect service.
"The loan provided by Clydesdale Bank will allow us to quickly reintroduce cash flow into the business to allow us to become operational again," said The Cornish Bakery founder Steve Grocutt.
"Our hopes now are to not only to return the business to normal but, hopefully, grow the business through these new revenue streams and, in time, through acquisition. We are incredibly positive about the future of the business."
Stewart Linnane, relationship manager at Clydesdale Bank, owned by Virgin Money UK, said The Cornish Bakery was one of the first companies to approach it.
"Within two weeks, the business had received both the application approval and had the full amount transferred into its accounts."
He added that Covid-19 meant time was of the essence, particularly as businesses were still incurring costs even though they were closed. However, it has also presented some opportunities, allowing businesses to diversify and future-proof in challenging market environments.
"Those businesses that have seen success during the pandemic to date are those with e-commerce functions. We are proud to be able to support The Cornish Bakery in helping to secure that positive future."
A recent survey by British Baker found that 8% of respondents had applied for CBILS, while 46% sought help through the Coronavirus Job Retention Scheme.