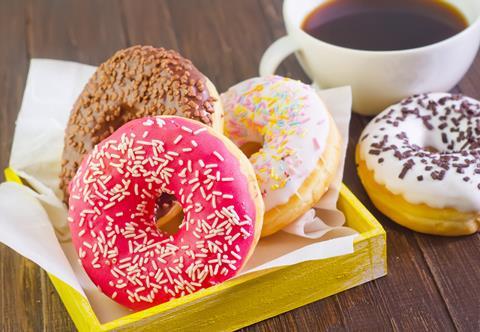 National Doughnut Week is calling on bakers to get involved as it gears up to celebrate its 30th anniversary.
The event, which raises money for brain injury charity The Children's Trust, was cancelled in 2020 due to Covid-19 but will return this year from the 10 to 18 July.
It was founded by Christopher Freeman, co-owner of Dunns Bakery, who was first inspired to hold the fundraising week in 1992 after watching a harrowing report on the Ethiopian famine which motivated him to use his craft to help those in need.
Over the past three decades, National Doughnut Week has raised a total of £972,256 for charitable causes, including £437,187 for The Children's Trust, which provides specialist rehabilitation, education and community services across the UK for children and young people with brain injury and neurodisability.
"The one and only National Doughnut Week is soon to be back with a bang, and we'd like to encourage people to register in order to help raise vital funds," said Cristiana Ballarini, activation director west, south & international at CSM Ingredients which sponsors the week.
"It's been a tough year for charities which is why we want to raise as much money and awareness as possible for The Children's Trust, a truly deserving charity that do some remarkable work for young people and their families."
Bakers who register for the week will receive a pack of promotional materials from sponsor CSM Ingredients to spark creative ideas and help with fundraising.