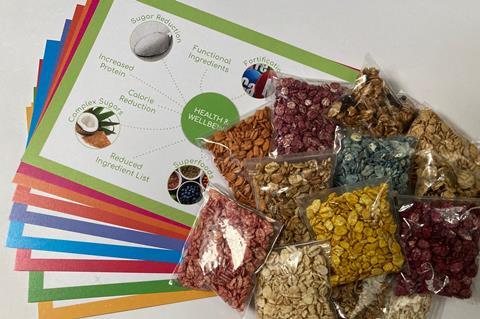 Cereal and grain supplier Silvery Tweed Cereals is to host a virtual NPD roadshow this year.
With a focus on coated cereals and granola products, the decision to adapt the roadshow was due to the coronavirus pandemic and rise of remote working, said the firm.
Following the success of last year, the roadshow will showcase the latest food trends to NPD teams.
"We're pleased to be bringing the NPD roadshows back for 2020, in a slightly different format that makes the most of technology. We had lots of positive feedback last year on how interactive the roadshows are, and that will certainly continue," said Julie Telfer, head of NPD at Silvery Tweed.
Previous roadshows have seen the team travel to meet prospective and existing customers to show how the latest food trends can be incorporated into bakery and cereal products.
"We have lots of information on food trends to share, but we also provide an open platform for people to ask questions and explore product ideas. We'll take people through the most popular 2020 food trends, show how they translate into innovative cereal products, and provide samples for tasting," she added.