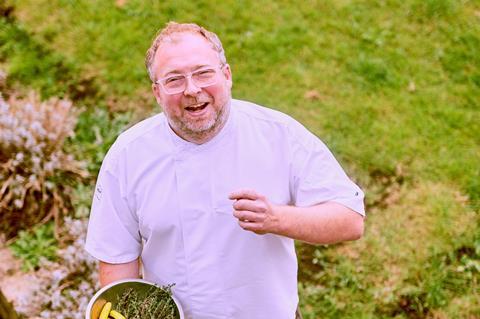 A publican who transformed his business into a bakery post-lockdown was crowned overall winner at the 2020 Tiptree World Bread Awards Heroes with Brook Food.
Traditionally, the awards celebrate the bread, but this year's accolades recognise the bakers, millers and farmers behind the loaves.
Rob Allcock, owner and head chef of The Longs Arms in Wiltshire, was forced to close his pub in South Wraxall due to Covid restrictions but decided to convert the premises into a bakery to serve the local community.
Allcock said: "It's simply very humbling that the village and our customers thought us worthy for nomination in such an amazing award."
Charli Boddington, one of Allcock's nominators, described the entire village as being "reliant on his delicious output". "He has certainly kept the village smiling," he said.
According to the organisers, hundreds of nominations for 'Bread Heroes' were sent in from across the UK.
"All the nominees in this year's awards truly deserve recognition for their generous, considerate and often altruistic initiatives to help others," Stephen Hallam, chairman of the judges, said.
Twelve regional winners were selected by the judges.
Here's the full list of winners:
South west (and overall winner): Rob Allcock, The Longs Arms, South Wraxall, Wiltshire
North east: Andrew and Sybille Wilkinson, Gilchester Organics, Stamfordham, Northumberland
North west: Daniel Nemeth, Seasons Bakery, Ingleton, North Yorkshire
Yorkshire and Humber: Fosters Bakery, Barnsley, South Yorkshire
East Midlands: Green's Windmill Trust, Nottingham
West Midlands: Curtis Stewart, Trentham Bakehouse, Trentham, Staffordshire
East: Steven Winter, Bread Source, Norwich
South East: Ruth Macintyre, Ruth's Little Kitchen, Brockham, Surrey
London: Liz Wilson, Ma Baker, Fulham
Scotland: Mungoswells Malt & Milling, North Berwick, East Lothian
Northern Ireland: Cathy Stevenson, The Daily Apron, Lisburn
Wales: Osian Jones, CRWST, Cardigan
An exhibition of portraits by photographer Henry Kenyon of the 12 Bread Heroes will be touring the UK, including a display at the City Food Lecture 2021, the annual lecture on the future of the food industry, organised by the seven food-related City of London livery companies.