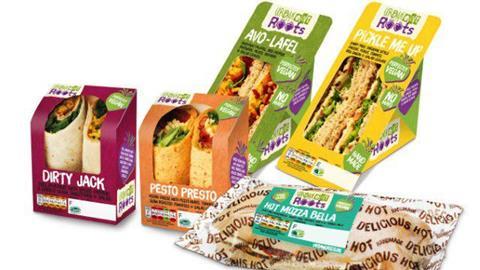 Turnover has risen almost £23m year-on-year at food-to-go business Adelie Foods – but the firm has made a £54.9m loss before tax.
Adelie reported a 10% year-on-year increase in overall turnover to £248.5m in its accounts for the 12 months to 30 September 2018, including an 11% rise in sales of the business's Urban Eat brand.
This resulted in the company making an EBITDA loss of £2.4m, an improvement on the £8.3m EBITDA loss recorded the previous year.
However, costs including a £30.1m impairment of intangible fixed assets and £12m amortisation resulted in the £54.9m loss.
Adelie said it had improved its profit margins by two percentage points through operational efficiencies. Distribution costs had increased, however, after the company launched a direct-to-store delivery service for c-stores that sees it distribute pastry products made by Addo Food Group alongside its Urban Eat range.
The company has also reported that, since the period covered by the accounts, it has lost a "significant proportion" of business with one of its private-label customers to a rival following a tender process.
And, last December, it announced plans to close down its sandwich and food-to-go production site in Kilmarnock and move production to its sites in Wembley and Southall.
"The focus during 2018 has continued to be strengthening the business in its strategically-important sectors, and investing for the long-term," said Adelie Foods chief financial officer Mark Stott.
"For example, there has been further success in securing multi-year contracts with major customers, underpinning a high proportion of revenues, and we have rolled-out a state-of-the-art delivery service solution to enhance customer experience and enable operational efficiencies in transport and distribution."
He added that productivity and operational efficiency had been improved to offset inflation, with the business investing in upgrading or expanding three of its five distribution depots and taking its fleet to more than 250 vehicles.
"There have been many positive developments since the year end, which is now over nine months ago," said Stott. "A number of profit-enhancing initiatives are under way for delivery during 2019, which will return the business to profitability."