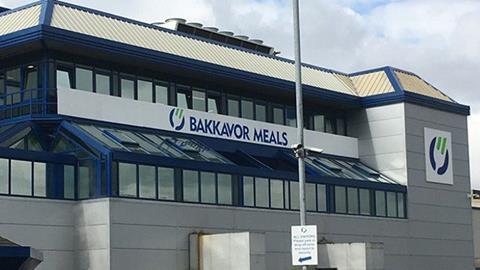 Bakkavor has closed out 2021 with revenue above pre-pandemic levels across its entire operation although UK sales remain slightly below those of 2019.
Its post-close FY21 trading update, which covers the period for the 52 weeks to 25 December 2021, showed reported revenue for the year to be up 4.4% compared to 2020. On a like for like basis, revenue increased by 6.2% compared to the year prior and 1.2% versus 2019.
Bakkavor said its operating margin is also expected to be ahead of previous guidance and is likely to be around 5-5.2%.
This, it noted, reflected Bakkavor's scale, relationships and strict cost controls which helped it to mitigate cost inflation and labour shortages as well as drive efficiency improvements.
Bakkavor produces a wide portfolio of fresh prepared food for the UK and international market including ready meals, desserts, sandwiches, pizza, bread and salads. In the UK, all categories except for salads were in growth compared to 2019 driven, in part, by NPD and seasonal events. Overall UK like for like sales increased by 2.9% compared to 2020 and was down just 2.3% on 2019.
Revenue in its US operations, meanwhile, soared 48.4% compared to 2019 as Bakkavor continues to invest in increased capacity to accommodate new business.
Bakkavor CEO Agust Gudmundsson said the business was pleased to see the continued growth despite the "unprecedented industry-wide challenges". "We have continued to leverage our scale, category leadership and expertise – together with our strengthened financial position – enabling us to successfully navigate these challenges and emerge in a position of strength," he said.
Heading into 2022, Gudmundsson said Bakkavor has confidence in its ability to build on the "positive revenue momentum" but added that the significant challenges facing the industry persist.
"We remain focused on mitigating the impact, as well as managing the current heightened uncertainty associated with the Omicron Covid-19 variant. Looking forward, we remain positive about the medium-term growth opportunity and believe the group is well placed to deliver enhanced returns for shareholders."
The majority of its UK factory staff were also rewarded at the end of 2021 with a 'discretionary, out-of-cycle' pay increase.