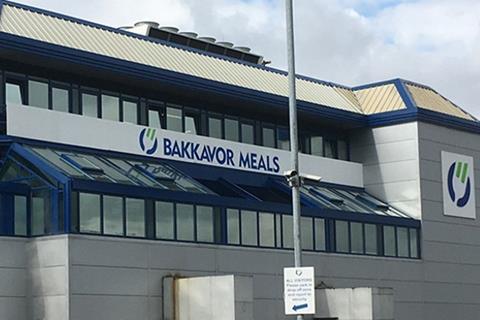 Bakkavor has announced a 'discretionary, out-of-cycle pay increase' for the 'majority of its factory-based workers around the UK'.
The sandwich, dessert and pizza manufacturer said the rise was 'over and above' its normal annual pay award. While Bakkavor stated the move had been planned for some time, the union Unite is claiming victory in securing a pay rise for 'hundreds of workers' employed by the company at five factories in Lincolnshire.
Unite said it was preparing to ballot for industrial action after Bakkavor 'introduced a £250 extra payment to new starters once they had completed 16 weeks of work, while refusing to make a similar incentive payment to its existing workforce'.
According to the union, Bakkavor returned to negotiations and permanent pay increases of between 1% and 8% (depending on roles and previous pay rates) were secured for workers at Bakkavor Pizza in Holbeach, Bakkavor Desserts in Newark, Bakkavor Meals in Sutton Bridge, and Bakkavor Salad in Bourne.
Workers at a fifth site, Bakkavor Foods in West March Road, Spalding, already received a higher rate of pay than the other factories and in this case the union was able to negotiate a £100 one-off payment to all hourly paid workers, Unite said. As a result of the agreement on pay the £250 starter rate payment had been withdrawn with immediate effect, the union added.
"This is a highly important deal for Unite's members at Bakkavor who, by standing together, have secured permanent pay rises for all workers," said Sharon Graham, Unite general secretary. "Unite is absolutely committed to defend the jobs, pay and conditions of all its members," Graham added.
Bakkavor, meanwhile, said its pay increase had been planned after 'competitive benchmarking' of rates of pay locally at each of its manufacturing sites.
"The move has been well received by Bakkavor colleagues, who have played a huge part in helping to maintain food supply throughout the pandemic and during more recent supply chain challenges," a spokesperson for the company said.