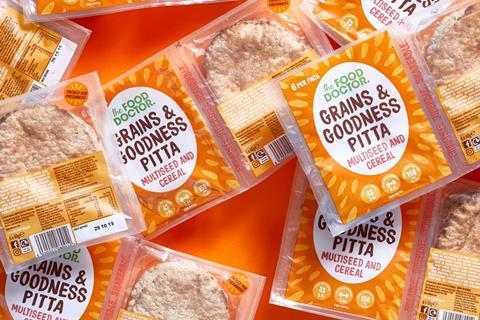 Speciality food distributor Euro Food Brands has acquired The Food Doctor brand from William Jackson Food Group (WJFG).
The Food Doctor's range includes pitta breads, wraps, bagels and snacks which are all available in Tesco with some listed in Waitrose, Sainsbury's and Ocado as well.
In May, it expanded its range with Fibre Fix Wraps with further NPD set to follow in autumn 2020 under Euro Food Brands leadership.
Euro Food Brands, which is based in Northampton, works in partnership with food producers from across the world to bring brands to the UK and Ireland. Other brands in its portfolio include Reese's, Royal Dansk cookies, Illy coffee, Ainsley Harriott and Voss.
"We are excited about adding The Food Doctor brand and continuing its development in line with the brand ethos of 'everyday foods with wholesome ingredients and a nutritious twist'. We are positive about developing and growing brands, despite the challenges of Covid-19 and Brexit," said Euro Food Brands managing director Peter Butler.
The company has over 70 employees and a turnover of £150m.