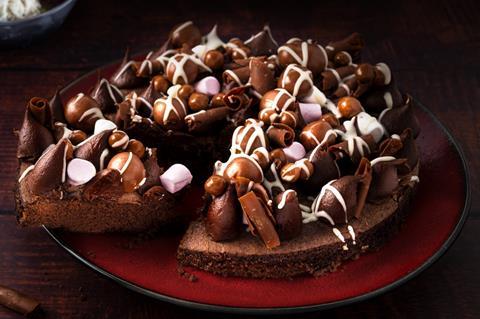 Finsbury Food Group has boosted sales and profits amid the pandemic, according to its latest financial report.
The bakery manufacturer's preliminary results, accounting for the 52 weeks up to 26 June 2021, shows pre-tax profits rising to £17m with group revenue up 2.3% to £313.3m and group EBITDA rising 2.5% to £26.9m.
Second-half performance was especially positive, it noted, with revenues up 9.1% against the corresponding period of the previous year, and the group's overseas division recorded a rise in growth of 13.4%.
Retail was up year on year by 5.8% but foodservice was down 14.9%, showing a slower recovery from the pandemic impact. However, the latter division recorded second-half revenues that were up 4.6% against the comparative period of the prior year.
Investment in capital projects totalled £6.2m for the year, which included a new frozen dough ball facility commissioned in Manchester and additional capacity of 50% in artisan bread production. Growth in artisan sourdough breads was into 'double digits', according to Finsbury.
"It was incredibly pleasing to deliver such a robust financial performance with year-on-year revenue growth and a total sales figure almost at pre-pandemic levels, despite having to navigate such challenging circumstances over the period," said John Duffy, chief executive of Finsbury Food Group.
The CEO also thanked employees across the group for their "continued hard work, determination and commitment" throughout the challenges of the pandemic. "Without the determination of our committed workforce, we wouldn't have been able to play a part in keeping food shelves stocked in the territories we serve and the whole team should be extremely proud of their contributions," the he said.
Duffy also expressed confidence that the company would remain on track despite obstacles ahead. "Whilst we are likely to face persistent challenges around inflation and skilled labour and driver shortages, our long-term growth ambitions remain unchanged," he said. "We are committed to making Finsbury an even more efficient and joined-up business, focused on driving synergies and scale benefits across the group."