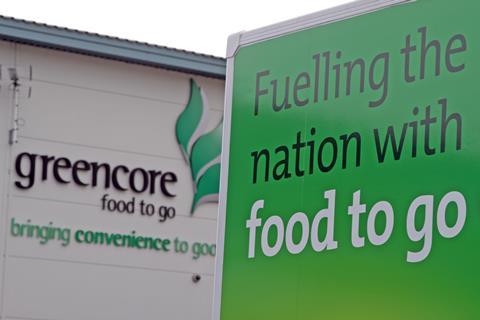 Food-to-go sales at Greencore continue to be affected by Covid-19 restrictions, with Q1 figures showing a drop in revenue of 21.7%.
According to the latest trading report from the company, covering the 13 weeks to 25 December 2020, total food-to-go revenue was £188.5m.
The latest figures follow a trading update published in October in which the sandwich maker revealed food-to-go sales were down 22% for the year to 25 September 2020.
Greencore said pro-forma revenue in the food-to-go category is currently running approximately 35% below levels for the previous year, while performance for other categories remains largely stable.
While the impact on food-to-go from the latest lockdown has been significant, Greencore said it has not been as marked as the effect from the initial restrictions imposed in March 2020.
Overall, the group's Q1 revenue totalled £312.7m, a drop of approximately 15%.
Despite ongoing trading difficulties due to the pandemic, Greencore believes it is well-positioned to "build back the business rapidly" as trading conditions recover, and the group is "optimistic" about its medium-term prospects.
"Although the difficult trading conditions are likely to persist in the near term, we remain confident that demand for our food-to-go categories will recover strongly as the effects of Covid-19 recede and mobility restrictions are removed," said Patrick Coveney, Greencore CEO.
"We secured a number of new business wins in the quarter and have a healthy commercial pipeline as we look forward. In addition, the operational, debt and equity measures that we have taken in recent months provide us with a strong foundation from which to navigate our way through all of the challenges of Covid-19."