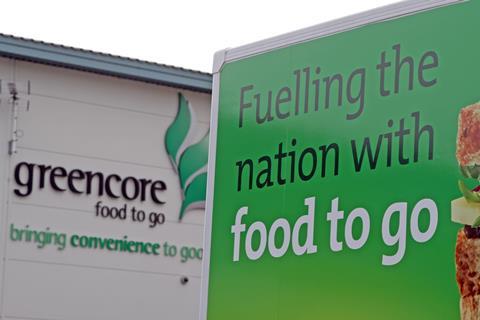 Food-to-go sales at Greencore are showing signs of recovery after being hit hard by Covid-19.
In a trading update published today (5 October), the sandwich maker revealed food-to-go sales were down 22% for the year to 25 September 2020. This was bolstered by the category's performance in Q4 during which sales fell 28% compared to Q4 2019 – a marked improvement on the 53% decline seen in Q3 2020. Overall revenue, meanwhile, fell 14% to £1,265m.
Underlying demand improved throughout Q4, it added, notwithstanding the decision to temporarily cease production at the Northampton site during August 2020 following a Covid-19 outbreak. Production was fully restored at the facility by the middle of September 2020.
Adjusted EBITDA for the full year is approximately £85m after the business was hit with charges in excess of £10m for non-recurring operating costs during the crisis. This, it said, primarily comprise of frontline employee recognition payments, incremental costs relating to furloughed colleagues, costs incurred to reconfigure production areas and implement measures to ensure safe working and social distancing and are net of UK Government assistance under the Coronavirus Job Retention Scheme.
"The fourth quarter of our financial year has seen an ongoing improvement in demand for our products," said CEO Patrick Coveney.
"I am hugely proud of the way that our people are supporting each other and our customers during this extraordinarily challenging period, and it is their hard work and dedication that is driving a resilient and improving trading performance. Our agile business model, the depth of our customer relationships and the strength of our product range has enabled us to already capitalise on new business opportunities that will help underpin the build back in Group revenue."
He added that he is realistic but also confident in Greencore's plans for 2021 and beyond.