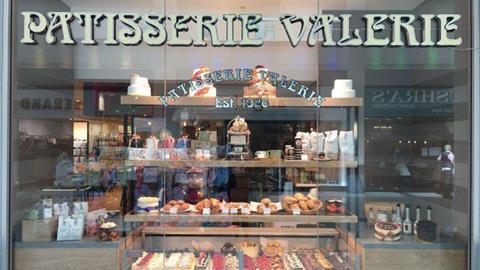 FRP Advisory, the administrator for Patisserie Valerie, has reportedly settled a lawsuit with accountancy firm Grant Thornton over alleged negligence.
In September 2021, Grant Thornton received a £2.3m fine from the Financial Reporting Council (FRC) over audits of Patisserie Holdings – the group of companies that predominantly traded under the brand Patisserie Valerie – which Claudia Mortimore, deputy executive counsel to the FRC, said had missed "red flags" and demonstrated a "failure to obtain sufficient audit evidence and a failure to stand back and question information provided by management".
The fine, which had been reduced from £4m, was for audits carried out for the financial years ended 30 September 2015, 2016 and 2017.
In October 2018, Patisserie Holdings announced that its board had been notified of potentially fraudulent accounting irregularities and the company entered administration in January 2019. The Patisserie Valerie brand was rescued by a management buyout backed by Irish private equity firm Causeway Capital shortly after, although a number of stores were closed and more than 900 jobs were lost.
FRP Advisory, the administrator for the failed group, subsequently filed a High Court claim against Grant Thornton for the accounting irregularities. However, a report in The Sunday Times on 26 June 2022 said the parties resolved the claims last year in a confidential settlement that has recently come to light.
A spokesperson for Grant Thornton corroborated the report to British Baker, commenting: "The PV Group and Grant Thornton confirm that in 2021 they resolved the claims brought against Grant Thornton by PV Group. The terms are strictly confidential."
After receiving the fine from the FRC, a spokesperson for Grant Thornton expressed regret that "the quality of our work fell short of what was expected of us".
As well as the fine, an obligation was placed on Grant Thornton to report to the FRC for three years on how its audits are improving.
"Since the period in question, we have invested significantly in our audit practice to better ensure consistent quality and have started to see the material outcome of this investment," the spokesperson added.