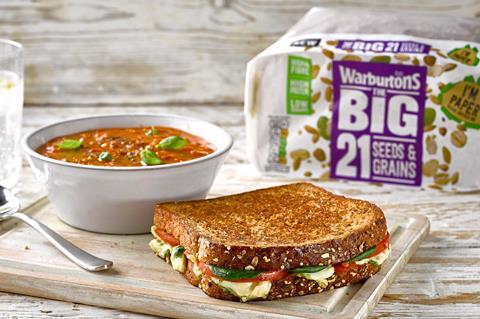 Bakery giant Warburtons increased its turnover in 2021 but saw a dip in operating profit due to a combination of Covid-19, rising costs, and labour shortages.
The bread maker turned over £567.9m in the 52-week period ended 25 September 2021, according to its latest set of accounts filed with Companies House. The figure represented an increase of 2.1% on the previous year's figure of £556m. According to the company the rise was supported by strength of volumes during the year driven by strategic customer partnerships and new product introductions.
The operating profit of £22.4m was slightly down on 2020's figure of £24.2m. This was due to commodity inflation, elevated costs linked to Covid-19 and a shortage of drivers, Warburtons said. Profit before tax was £23.5m, compared with £22.5m for the previous year.
Reviewing the year, the directors observed that the wrapped bakery market remains "very competitive", with an underlying long-term decline in the core bread market offset by growth in non-bread baked products.
The directors added that the Covid-19 pandemic had a "significant impact" on the business throughout the financial year and that the principal focus of the company during the period had been on the health and welfare of its employees. The national driver shortage had also placed "significant pressure" on the business during the final quarter of the financial year.
Warburtons said it will continue to focus on "the quality of product and service" supported by the ongoing development of new product ranges.
"Investment is focused on enhancing our capability to meet changing consumer trends and deliver productivity," the directors commented. "This continuing innovation and investment in new capability will ensure we are well placed for future progress."
Recent product development at Warburtons includes a new range of sliced loaves calls Seeds & Grains – which are 100% wholemeal, high in fibre and protein and low in saturated fat and sugar – and additions to its gluten free range.