Few things are as disappointing as a cake that fails to rise. That's exactly what happened to the cakes and baked sweet treats market after Covid-19 turned the world upside down in March.
Take home sales value has remained unchanged from last year over the latest 12-week period, with the number of packs sold down 3.8% [Kantar 12 w/e 9 August].
But cake-makers should be grateful for small mercies. "This is actually an improvement in performance," says Kantar consumer insight director Charlotte Scott. "In the 12 weeks to March there was a spike as everyone was stocking up, but after lockdown sales began to decline. Over April, May and June, value sales fell 7.9%, which was the steepest decline."
Meanwhile, sales of essential groceries and indulgences such as booze and chocolate were booming, as Britain shut down and we were all confined to our homes. So why was cake unable to cash in? How hard were foodservice operators hit by the forced closure of Britain's cafes, bakeries and restaurants? And what will the 'new normal' look like for cake?
Things aren't actually as bad as they seem at first glance. The decline in packs sold has chiefly been driven by falling sales of smaller cakes, cake bars and individual portions, while larger cakes have seen a surge in sales. Because larger cakes typically carry a higher price, value performance has been buoyed by this switch in behaviour (see table below).
Total Cakes & Sweet Bakery
Kantar: value sales % change for 12 weeks ending 9 August 2020
Cake Portion
-16.2
Danish Pastries
-14.6
Other Dessert/Meringue
-12.1
Small Cakes
-9.1
Mince Pies
-7.1
Flapjack
-5.2
Total Cake
-2.6
Cake Bars
-1.3
Slices
-0.5
Large Pies
0.5
ISB Cookies
1.9
Other Sweet Bakery
2.5
Cheesecake
3
Malt/Fruit Loaves
3.2
Large Swiss Roll
3.6
Small Tarts
3.7
Sponge Sandwich
9.1
Unfilled Flans
10.9
Large Whole Cakes
11.1
Small Pies
11.1
Muffins
11.8
Small Swiss Roll
15.1
Large Tarts
15.5
Slab/Cut Cakes
21.5
All this stands to reason. With schools and workplaces closed, we had fewer lunchboxes to fill and more time at home.
"Sharing cakes such as slabs, swiss rolls and round cakes have seen double digit growth, mainly because these cakes are more suited to smaller family occasions," says Finsbury Food Group marketing manager Daryl Newlands.
"During Covid-19 people spent more time with their household, hosting smaller celebrations at home and as a result bought teatime favourites such as our own-label Lemon Drizzle or Victoria Sponge cakes. Demand for celebration cakes was more subdued, however. But since April they have improved, month on month."
Home baking boom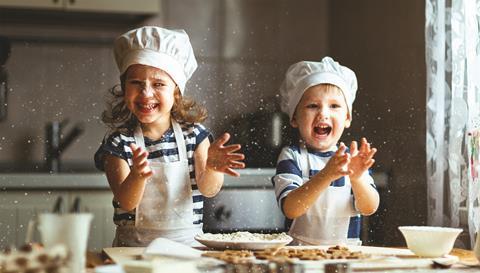 Other factors impacting grocery include the boom in home baking, with Kantar noting a 33.6% spike in sales of baking ingredients, and the closure of in-store bakeries to help prevent the transmission of the virus. Market share of goods baked in-store has slipped from roughly 25% to 20%, says Scott.
"In-store bakeries are now reopening, and things are starting to improve," she adds, noting a 1.9% value rise for cookies baked in store in the latest 12 weeks.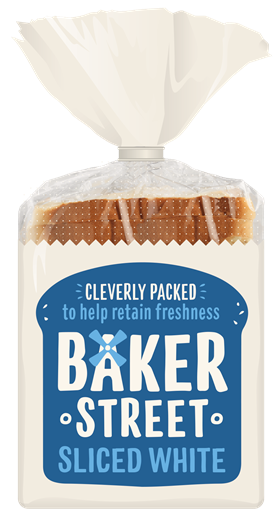 The picture has been far bleaker in foodservice. "It's been a rough ride for foodservice sales over the summer," says Paul Baker, founder of St Pierre Groupe, which manufactures a variety of premium French-inspired baked goods and bread loaves for retailer own-label ranges and under the St Pierre, Baker Street and Paul Hollywood brands.
"The entire foodservice offering has been hit hard, with a dramatic 67% decrease in sales for March and April compared with the same time last year. That said, while slow, the recovery is under way. July wholesale figures have doubled on the April low. It's still down from 2019 figures by 50%, but it's looking more positive each month."
The St Pierre and Baker St brands also had an advantage: longer shelf lives, meaning wastage was minimised. "We were able to manage demand by reducing the number of SKUs for some of our lines temporarily," says Baker, adding that some products, such as St Pierre brioche baguettes and Baker Street sliced bread, were re-routed from foodservice to grocery.
Indeed, there was something of a scramble to divert stocks to the supermarkets. "A lot of methods had to be implemented fast to re-route products to the grocery channel that were initially destined for foodservice," says Samuel Mensah, owner of Uncle John's Bakery, which supplies a range of Ghanaian sweet baked goods to supermarkets and foodservice operators.
"Some of this was not done quickly enough, which created a lot of wastage. This was due to the closure of foodservice, and the fact that supply chain logistics was hugely impacted. For us, selling direct to consumer is a staple of our business model. Working on ways to merge this online became essential."
The entire foodservice offering has been hit hard, with a dramatic 67% decrease in sales for March and April compared with the same time last year
Uncle John's now offers its range for sale online, delivering within an eight-mile radius of its store in Tottenham, north London. Punters can also pick up goods from the outlet.
Delivering the goods
Many of Mensah's peers have taken a similar tack. Fulham online cake shop and café Jack & Beyond, which opened in November 2019 and is now delivering cakes across the capital and brownies nationwide is a case in point.
"We never shut down during lockdown – although the store was closed, customers were still able to order with 24 hours' notice for delivery," says founder Fulop Gabor, who previously managed the Borough Market branch of Konditor, a six-strong chain of shops across central London.
Gabor has a similar strategy. "We've changed our delivery system to make it as competitive as possible," he says, pointing to the business's £3 charge for cake deliveries within a three-mile radius of the café to undercut the likes of UberEats and Deliveroo. "We've developed a UK-wide brownie delivery system, with all flavours available in boxes of eight. We've also started partnerships with Wowcher and Itision."
Businesses already operating online had a clear advantage as Britain locked down. Indeed, online cake shop Meg Rivers Bakers saw a staggering 225% year-on-year spike between March and May, with sales up 157% over the usually quiet months of June, July and August. Forty per cent of sales were to new customers, as punters who would usually get their cake fix in cafés were driven online.
"We're fortunate to have 20-plus years' experience sending luxury food by post, so where some business had to adapt their entire business model, our biggest challenge was baking enough product, quickly enough," says owner Jessica White.
"We immediately adapted to a shift approach with separate baking teams. Should one team be struck down or have to isolate, the other team would be unaffected. We moved our admin and sales staff out off the main bakery to home working, using a new VOIP phone system and a range of cloud technology we already had in place."
Changing futures
Meanwhile, many bricks & mortar retailers in empty city centres were staring down the barrel of a gun. In August, Greggs CEO Roger Whiteside warned of impending job cuts as many outlets remained shut, while promising to launch an ambitious delivery service in partnership with Just Eat in September.
With so many of us still working from home, neighbourhood bakeries are cashing in as those that previously catered for the office crowd in city centres are struggling.
"We're really positive about our future," says Jack & Beyond's Gabor. "It's a massive advantage that we're in Fulham and not central London.
"We're already getting ready for a second lockdown. In my opinion, it is only a matter of time."
Of course, nobody wants that. But if it does happen, at least this time around Britain's cakemakers will be ready.
Finsbury Food Group: adapting to new ways of working
You're one of Britain's biggest suppliers of baked goods to grocery, foodservice and export markets. Along comes a global pandemic and effectively shuts down a channel (foodservice) that accounts for a fifth of your sales overnight. What do you do?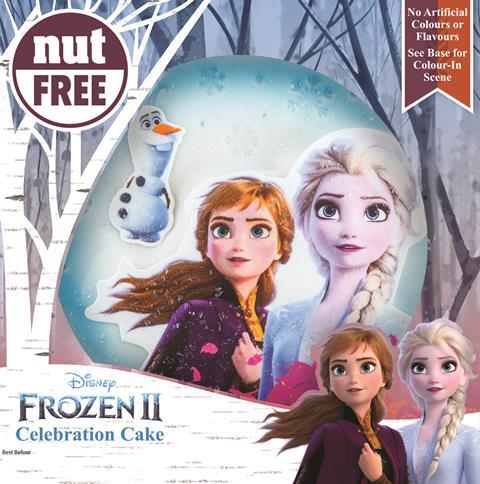 "Initially, we had to look carefully at our operations and make decisions around which products to prioritise as social distancing regulations made it very difficult to produce certain cakes," says Daryl Newlands, marketing manager at Finsbury Food Group, the baker we happen to be talking about.
"There was a need to develop new ways of working to ensure we could switch supply back on for all cakes as soon as possible."
Finsbury warned shareholders in July that it expected revenues for the year to 27 June to be down just 2.9% to £306.3m, thanks to a strong first half in which sales grew 4.7% to £159.4m. In the second half, sales slid 9.8% to £146.9m, driven by a Covid-induced slump in March and 'significantly weaker trading… but progressively improving sales' to the end of June. Revenue was down 24% year-on-year in April, 19% in May and 15% in June.
"We adapted our factories, workspaces, internal and external communications, ensuring we comply with all Covid guidelines. Our response to the Covid-19 pandemic was proactive, to keep our factories producing products with the primary aim of keeping everyone at Finsbury safe.
"This entailed a full restructure of factory floors, office spaces, washing and sanitising facilities, walkways, changing facilities, potential break out areas and transport."