"My name's Baker, I'm a baker – it's kind of fate for me," says St Pierre Groupe co-founder Paul Baker.
Although admittedly the question he gets asked the most is "did I change my name by deed poll?" Of course not, he laughs, although as a third-generation baker the gene does run in his family.
Devonshire born with a subtle twang to his cheerful voice, he grew up above his father's bakery in Cullompton. His earliest memory of the business is the dough mixer breaking down in the middle of the night.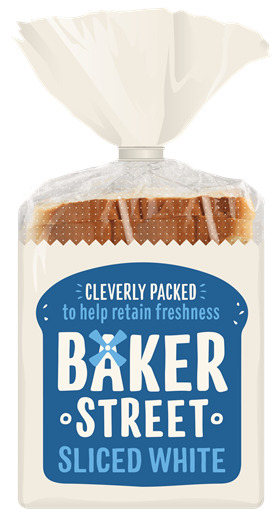 "Before the age of automation, you had one dough mixer and when it broke down you were in deep trouble. We had these troughs, which was the old way of making dough, and my father got me and my brother, bleary-eyed, out of bed and put us in this trough with flour, yeast and water and he said 'right lads, stamp up and down and wave your arms around'."
While he no longer has flour on his hands (or feet for that matter), Baker still thrives on success in the industry, describing St Pierre's current trajectory as "like hanging onto a rocket". This year will see revenue exceed £100m – up from £69m in 2018 – and on its way to the £150m forecast for 2022.
This success is partly due to Baker's strategy of concentrating on what he's good at – branding, customer management and logistics – while utilising manufacturing partners for production.
We've got great products and we've got great people to put them out into the world. We're not putting men on the moon, we're selling buns
That's not to say he hasn't seen his fair share of failures, one of which was the family business going under as the major multiples rapidly expanded the out-of-town concept.
"That was a tough lesson. I remember literally selling off pieces of equipment in the bakery to keep the business open and keep paying staff wages. In the end, my father lost everything."
Not wanting to "be a baker's son that couldn't bake", he had previously trained to be a master baker at Exeter College, but this time returned to education to study food technology and science at Cardiff University. He then joined Primebake (now part of Bakkavor) as a development baker.
His first product launch was an in-store bakery garlic baguette. "I remember the account manager coming to me to say we'd landed the business. I didn't really understand the gravity of that statement – it was probably worth £2-3m."
It was at that point the "penny dropped" for Baker and his yearning for sales was realised. This was further cemented, he admits, by a salesman for Dawn Foods who visited to sell chocolate fudge icing for doughnuts. "I was like, I've got to stay here all-night making eclairs, bread and doughnuts and then in the morning I've got to do wedding cakes. And this guy comes in, sells us a few buckets of fondant and goes on his way," he laughs.
While there's far more to it than flogging a few buckets of icing, Baker has proven his business prowess – even if he does miss the hands-on side of the industry.
That said, he also finds "being the number one brioche brand in America pretty satisfying". The path to that accolade took several years. Baker joined Carrs Foods in 2002 as technical manager before helping to lead a management buyout in 2004 with his co-founder Jeremy Gilboy.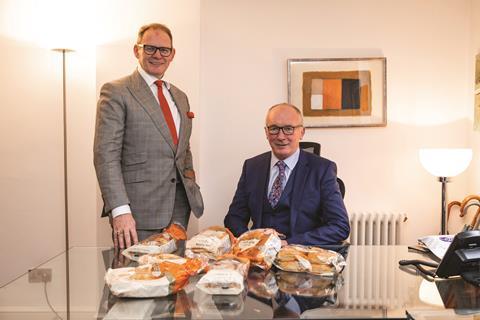 "Jeremy walked into my office and said, 'we've got an opportunity to buy the business. What do you think?' I said, 'how much do you need and when do you need it by?'"
Baker and Gilboy sought to put their mark on the business with a strategy focused on strong brands, because they "can tell a story and have a narrative to help products get traction". Its lineup comprises Baker Street with longer life bakery products such as sliced loaves and burger buns, premium baked goods brand St Pierre and, as of 2015, a Paul Hollywood range of ready-to-bake bread. This culminated in a rebrand from Carrs Foods to St Pierre Groupe in 2019.
Making a name for the business in the US was another prong to the pair's strategy – taking the St Pierre brand across the Atlantic in 2014. Baker was at the forefront of this. He filled a red Dodge Challenger with products and drove across the country to meet potential clients. Now, the US accounts for 55% of the Groupe's business.
Brioche is one of its most successful products for St Pierre in the US and UK.
"We don't do fads or fashions. People will say 'well, brioche is niche'. It was, but we always knew it had the potential to be broad-ranging in its appeal because it's a soft, sweet bread," Baker says.
It's a theme that runs across its product range, which Baker describes as taking products consumers understand and developing them one step further.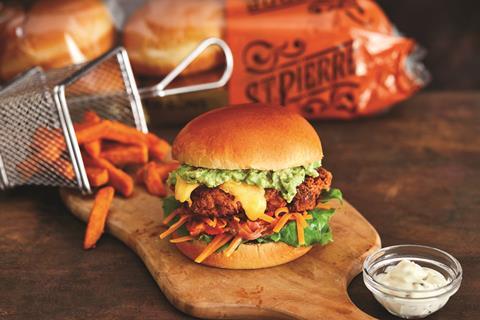 Except for the financial crash in 2008, the business has been on an upward trajectory.
Now, in 2020, it's a different challenge but Baker believes his team has risen to the occasion with a number of positive changes to come from the situation. He highlights the adapted ways of working, with significantly less travelling, as one such example. This also included hiring 20 staff over the course of lockdown with marketing and commercial managers among their ranks, as well as a dedicated US-focused team based in the UK.
"I'm not underplaying how bad this is but there are positives that will come out of it."
One example of this is Baker's take on the foodservice market, which was brought to its knees as a result of coronavirus and the consequent lockdown. Foodservice and on-the-go were areas St Pierre was "investing in heavily" in the UK and will continue to do so. "There will need to be companies in place to support the foodservice channel when things do improve, which of course they will," he says.
In the UK, some products have pivoted to utilise the 'new normal'. For example, in recent weeks St Pierre introduced individually-wrapped croissants to tap into the coffee at home market.
I'm not underplaying how bad this is but there are positives that will come out of it
Covid-19 has hindered its NPD plans, although Baker explains timelines have slowed rather than products being taken off the table, partly due to "demand going through the roof" for its core lines.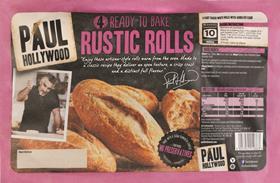 "Each of the brands came into vogue. That put a huge stress on us," he says. "We were pulling some very, very long days to keep bakery products supplied."
All brands are in growth for the year to the end of August: St Pierre is up 33%, Paul Hollywood is up 58% and Baker Street 22%.
Looking to the future, advancement of online will be a driver for growth, Baker believes. "We are looking at direct to consumer, which is evolving."
Alongside sustainable growth in the UK and US, he's got his sights set on making St Pierre a global name. "We've got great products and we've got great people to put them out into the world. We're not putting men on the moon, we're selling buns."