Dry beavers, soggy bottoms, and soft buns can only mean one thing – Great British Bake Off is back.
As the contestants battle it out week after week for the title of star baker and ultimately the coveted cake stand, baking enthusiasts across the nation put on their pinnies to have a go at whipping up some of the treats they have seen on the telly.
But, as the technical challenge often shows, baking is harder than it looks. So is there an opportunity for professional bakers to tap into the buzz around Bake Off and boost their sales in the process?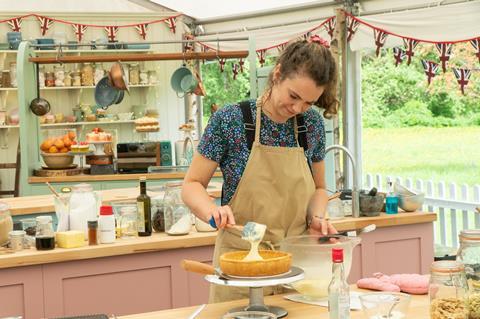 "With millions of people tuning in to watch the Great British Bake Off every week, the programme significantly increases interest in home baking – whilst also highlighting brilliantly the many skills needed to bake well," explains Karen Dear, chief executive of the Craft Bakers Association.
"The show therefore creates an opportunity for craft bakers to remind customers they are the real baking experts, with years of training and experience behind them."
This could include recreating some of the show's standout bakes in store, running a promotion on a product linked to the theme of that week (cake, biscuits, bread etc), or highlighting products which you already sell that conveniently match up with those showcased in episodes.
Interest in products seen on the show spikes almost immediately afterwards. For example, custard creams saw a massive explosion in Google searches after their appearance as the technical challenge in Biscuit Week, as shown on Google Trends.
Giving helpful tips on social media to help budding bakers with their home creations can also help raise awareness and sales, while offering craft bakers a chance to highlight their skills, Dear adds.
The theme for next week's show is always announced at the end of the previous episode, allowing bakers and their social media assistants (if they're lucky enough to have one) time to create some content to tie in with the following episode.
"For 'Bread Week', bakers could list their top tips for breadmaking on their business' Facebook and Instagram pages," Dear explains. "If time and resources are available, they could also create a reel to bring these to life and in store create a hero loaf or special offer for that week – and encourage staff to talk about what makes it special."
Given the shareability of all things Bake Off from memes to recipes, social media will have an important part to play for bakers hoping to capitalise on the increased interest in their wares.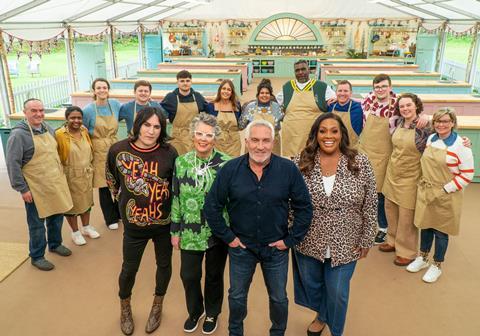 "Social media channels allow them to tap into the huge online chatter around the show, so bakers should make sure to be following key hashtags and engaging with key accounts," notes Dear. The official Great British Bake Off account and those of current and past contestants are great starting points.
It's important to know your audience as well. Recent data from pastry firm BakeAway shows that TikTok is the top source of baking inspiration for 55% of Gen Z Brits. Notably, the data also found that 96% of that age group admitted to using regularly using readymade ingredients, such as pastry and doughs – so these time-sensitive demographics might be more unlikely to give GBBO recipes a go (but possibly pick up a handcrafted treat from a bakery instead).
Regardless of whether the public are trying their hand at baking or relying on the experts for their baked goods, Dear believes "any increased buzz around baking and baked goods is a good thing for the wider industry".
"This boost in interest in baking could allow bakers to tap into new audiences, which can lead to growing footfall and boosting sales," she concludes.