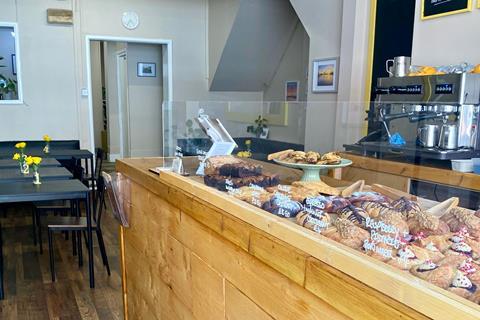 London outlets from three different brands, a vegan café in Stockton, and the nation's smallest bakery shop in Edinburgh complete our latest list of new openings.
With the craft bakery sector as dynamic as ever, we welcome the fourth installation in our series of recent addition round-ups – catch up on the first, second, and third articles via the links.
So let's find out more about these new bakery sites: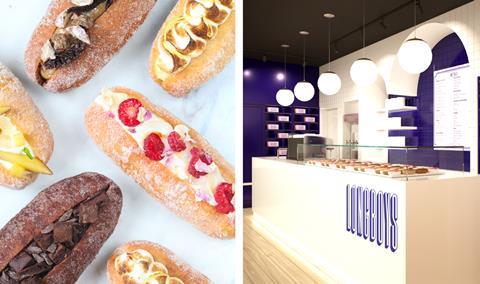 Longboys, London (x2)
London-based finger doughnut makers Longboys is cementing its plans for UK expansion with the opening of two shops in the capital this month – one in the Borough Yards shopping centre and one along Liverpool Street. The former site is said to be the brand's biggest yet, with 45 covers across two floors, while the latter will operate a grab-and-go concept.
Founded in 2019 by pastry chef Graham Hornigold, Longboys offers a range of hand-rolled Éclair-doughnut hybrids filled with compotes and creams and decorated with glazes and toppings. New for autumn flavours include Sticky Toffee Pudding, Coconut Chocolate, Vanilla Malt, and Apple Crumble.
The new shops join Longboys' two other London locations at Coal Drops Yard and Boxpark Wembley, which also sell gourmet soft-serve ice cream, milkshakes, speciality coffee and craft sodas. Additionally, its finger doughnuts are stocked in London's Harrods and Selfridges stores.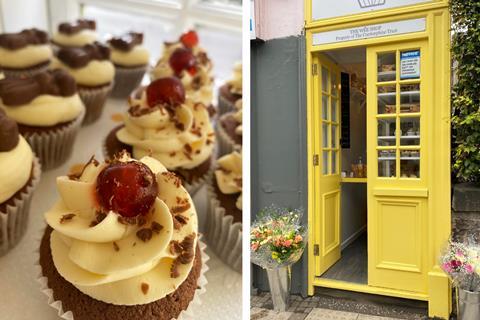 Sweet Bella, Edinburgh
This wee shop has enjoyed more inches in recent press columns than its physical width – it really is unbelievably small.
The diminutive outlet located in the Edinburgh suburb of Corstorphine marks the first expansion into brick & mortar retail for Sweet Bella, a celebration cake specialist bakery set up by Sarah Bald in 2021.
It serves up a selection of cupcakes, cookies, and traybakes including its bestselling Biscoff Millionaire, Empire Biscuits, and Lemon Meringue Pie Cupcakes. The menu is updated weekly with themes such as 'desserts', which saw featured flavours like tiramisu, Eton mess, and apple crumble.
Bald admits that she currently does all the baking and serving herself and would like to eventually hire another staff for the shop, which would allow it to open more days per week. She also intends to open her own bakery school and another, larger premises in the future.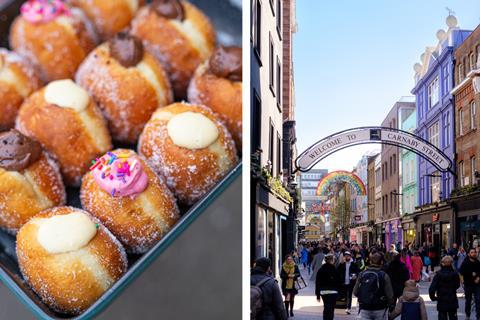 Treats Club, London
The hot doughnut specialist is opening a 85-square-foot pop-up kiosk for six months on Kingly Street in London's renowned Carnaby area.
Customers can relish the brand's range of hot doughnuts as well as exclusive sweet treats and rotating monthly specials including Strawberry White Choc, Churros Horchata and Cornflake Cereal Milk, along with the return of the 'Do-ssaint' (donut-croissant hybrid).
Treats Club is a black female-led dessert brand that was launched in 2018 with the help of the Prince's Trust. It produces all its handmade doughnuts out of its micro-bakery in Hackney, east London.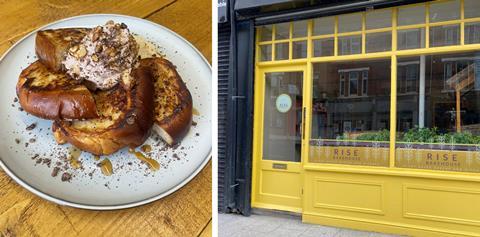 Rise Bakehouse, Stockton-on-Tees
Hospitality professionals Rachel Charnock and Kam Kroczak saw a gap in the market for a vegan establishment in the north east and acted quickly to open their first bakery shop in Stockton.
Rise Bakehouse serves hand-laminated French style pastries such as customer-favourite croissants and pain au chocolate, as well as sourdough bread, celebration cakes, and brunch items. The plant-based line-up is produced with local ingredients as much as possible.
With a bright yellow shopfront making it standout on the street, the shop boasts seating for 35 with the owner couple looking to recruit more staff as they continue to grow. This includes plans for a move into evening service and catering at events.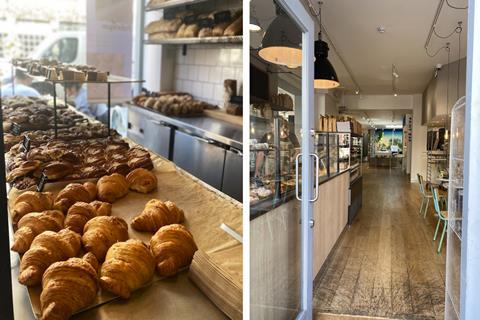 Fabrique, London
Swedish artisanal bakery brand Fabrique has unveiled its first café concept within a retail space, housed inside the Designers Guild store on King's Road. The shop, which has just eight seats but a long sales counter, will offer the brand's signature stone-oven baked sourdough, pastries, and Swedish buns.
The latest opening means Fabrique now operates a total of six locations across London, along with more than 20 in Stockholm and one on 14th Street in New York. The business, which was included in our 2023 Bakers' Dozen of The Artisan Collective, was founded in 2008 by David and Charlotta Zetterstrom.