Cumbria sourdough specialist Lovingly Artisan has been named as the best artisan bakery in Britain.
Run by husband-and-wife team Aidan Monks and Catherine Connor, the bakery claimed the top spot of the 2023 Bakers' Dozen – which lists the top 13 artisan bakeries in Britain as voted for by industry experts.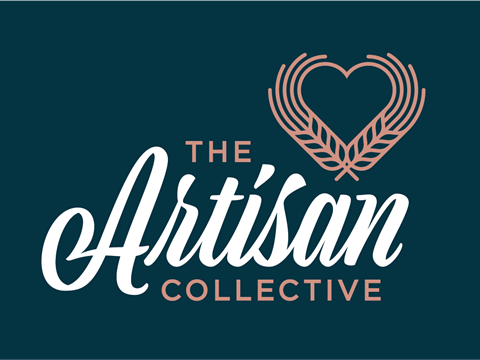 More than 100 specialists, including artisan bakers, consultants, suppliers and lecturers, were asked to vote for their favourite artisan bakeries. Each voter was hand-selected by British Baker with the voters broken down by region to ensure bakeries across Britain had an equal opportunity to shine.
An artisan bakery is where baked goods – such as bread, buns, pastries, and cakes – are made by skilled bakers by hand, often utilising longer and more traditional processes. Quality of ingredients and the end products are high on the agenda, and as a result, artisan bakeries typically only have a handful of sites.
The Bakers' Dozen was revealed on Tuesday 31 January at the first ever meeting of The Artisan Collective, which was sponsored by Bako, Brook Food & Bakery Equipment, Craggs & Co and Dawn Foods. The Artisan Collective is an initiative created by British Baker to celebrate artisan bakeries and the people behind them while offering a platform to facilitate conversations and share skills.
"Congratulations to our first-ever Bakers' Dozen," said British Baker editor Amy North. "Each bakery on the list has been recognised by others in the industry as a beacon of dedication, passion, and skill, as demonstrated through lovingly handcrafted products and the people who make them."
Here is the 2023 Bakers' Dozen: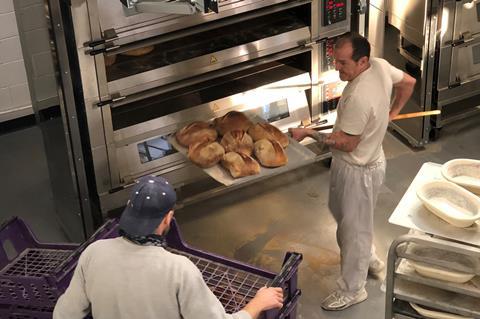 Social enterprise Freedom Bakery has grown to become one of the most respected wholesale bakeries in the west of Scotland, supplying more than 90 restaurants, cafes, and delis.
The bakery, led by founder Matt Fountain, aims to teach prisoners new skills, from baking to logistics, to help rebuild confidence and hope before they are released.
"Sometimes, in an old-fashioned way, to get over stuff, to feel better, you need to do something," Fountain says. "The thing about bread is that it's an occupation and a vocation. It's social and creative. It's often just what people need."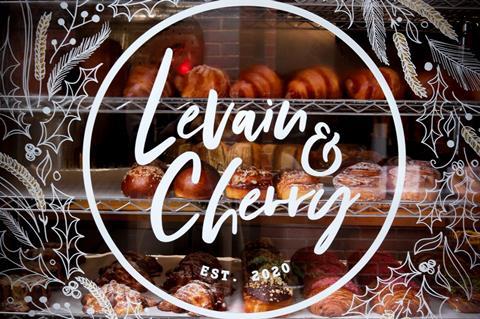 Levain and Cherry is an independent French artisan bakery which specialises in French breads, baguettes, and pastries with added twists from around the world. Staying true to its heritage, all Levain and Cherry's products are made with French organic flour from a family-owned mill just outside Paris, while most of its goods use sourdough.
Visitors to the bakery can see how the bread is made from the very start to finish while tucking into the likes of brioche buns, cinnamon buns, pain aux raisins and a selection of sourdough.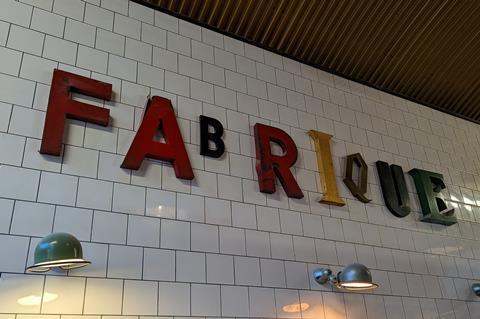 Fabrique is an artisanal stone oven bakery hailing from Sweden with a handful of sites across London. The bakery uses fresh, natural ingredients and traditional methods to make artisanal pastries, such as cinnamon and cardamom buns, and sourdough bread, including Danish rye, Levain baguette and 'Mr Toast'. Its Swedish heritage is also celebrated in the form of its Semmelbuns – a traditional cardamom bun filled with almond paste and vanilla cream.
Visitors to the Hoxton site can watch the bakers at work while enjoying a cup of freshly brewed coffee with a sweet treat.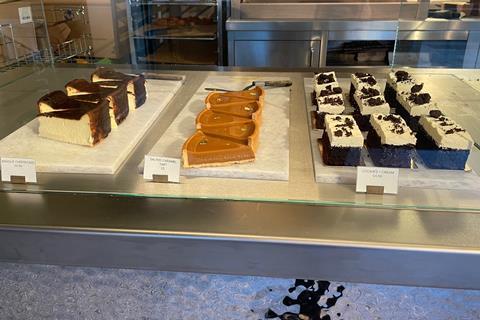 10. Pollen, Manchester
Pollen is run by Hannah Calvert and Chris Kelly, and was born from a love of great food, fermentation, and flavour. It has two sites in Manchester, one in Ancoats and another at Kampus.
As a sourdough and viennoiserie specialist, the bakery champions a long and slow fermentation process with loaves taking 28 hours to produce while croissants and pain au chocolat take four days from start to finish. New and seasonal additions to the menu are frequent with a matcha cheesecake among recent items.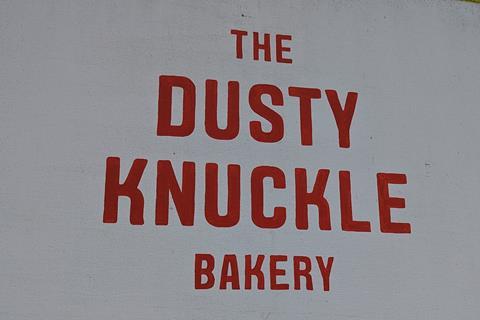 The Dusty Knuckle describes itself as a purpose driven business which strives to help at-risk youth take forward steps in their lives through on-the-job training and mentorship.
It has two sites – one in Haringey and another in Dalston – from which it serves a selection of handcrafted loaves, including sourdough and focaccia, as well as sandwiches, pizzas, and pastries.
The Dalston location is also home to a dedicated bakery school where attendees can learn to craft bread, kim chi, pasta and much more.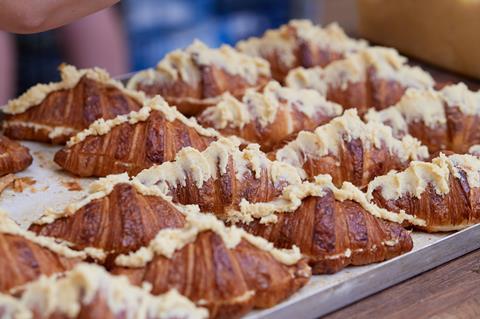 Nestled in the Malvern Hills, Peter Cooks Bread was opened in 2014 by British Baker's reigning Baker of the Year Peter Cook. A proud member of the Real Bread Campaign, the bakery is built on a passion for real bread and has a mission to share it with the local community via a network of farm shops, restaurants and delicatessens which stock its products as well as its shop in Worcester.
The bakery's specialties lie in pastries and sourdough, with many award-winning loaves on the menu including a Wild Hops & Barley Loaf which was named Britain's Best Loaf in 2020.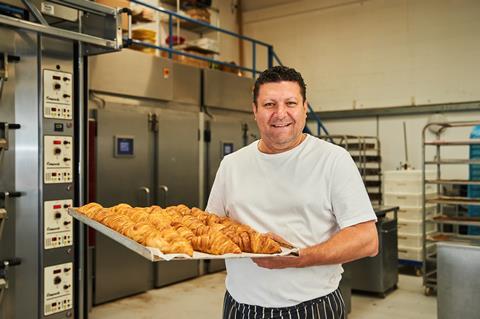 Poppyseed Bakery prides itself on flavour with loaves from the East Sussex bakery taking home the title of Britain's Best Loaf on four separate occasions, as well as Speciality Bread of the Year in 2020.
The business was established by Lee and Kirsty Smith in 2003 as Bexhill Farm Kitchen, changing its name to Poppyseed Bakery in 2016. It has sites in Eastbourne and Bexhill from which it serves a selection of traditional loaves alongside sourdough and sweet and savoury pastries. The owners are always keen to learn and, when time allows, can be found visiting bakeries in other cities and countries for inspiration.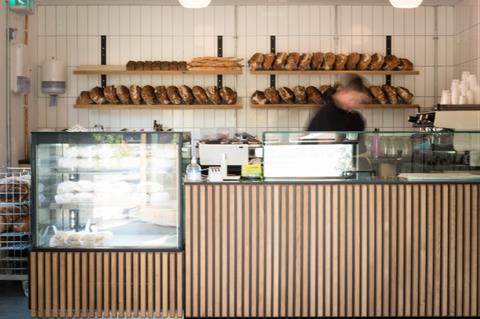 Breads, pastries, and coffees – these are the three things Northern Rye is known for. The baked goods are made using slow fermentation techniques and organic flour, most of which is stoneground, sourced from British millers including Gilchesters and Shipton Mill.
Robbie Livingstone became a full-time baker in 2018 and, following a successful crowdfunding campaign, officially opened Northern Rye's first shop to the public in 2020 at a riverside plot just down from the production bakery.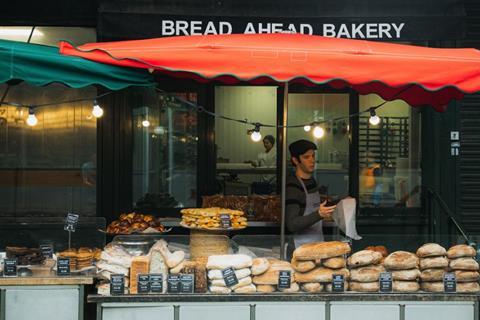 Bread Ahead has gained a cult following over the years which has largely been led by the Instagram fame of its deep-filled doughnuts. The bakery's approach is simple – seasonal quality ingredients that speak for themselves. The bakers believe that every bake produced should look and taste exceptional, from the first bite to the last crumb.
Founded by Matthew Jones, Bread Ahead opened its flagship site and school in Borough Market in 2014 and has grown to a handful of locations across London including a restaurant and bakery in Wembley. Baking courses are a big part of Bread Ahead with bakery lovers able to learn skills including patisserie, enriched dough, and Italian baking.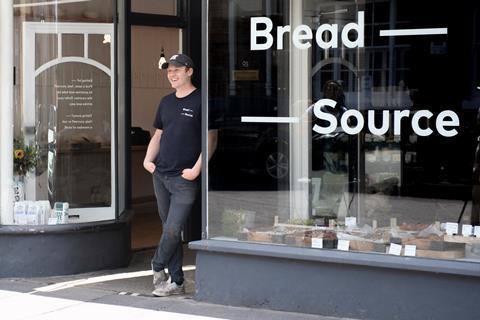 Established in 2012 by Steven Winter, British Baker's Baker of the Year 2020, Bread Source has shops in Norwich and Aylsham from which it supplies a range of high quality, handcrafted baked goods including bread, pastry, and confectionery.
The bakers describe themselves as ferociously passionate about every single detail involved in crafting their products – from sourcing the grain, to working with farmers, milling the flour and the numerous processes of developing the perfect dough. Its bread is made traditionally with high quality flour, water, natural yeast, and salt with no artificial additives.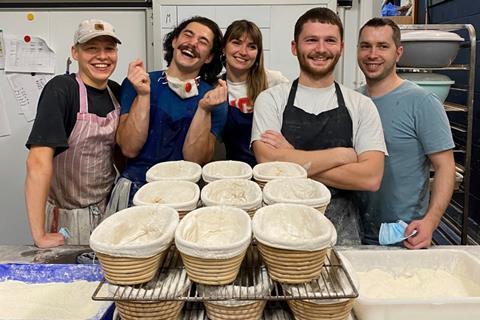 E5 emerged in the spring of 2010, with a hand-built wood-fired oven making rustic sourdough loaves, then enlarging to become a place for the community to share delicious bakes, coffee, and lunches. It can be found spread under three railway arches in Hackney.
Sourcing is a focus for the bakery which grows its own heritage wheat which is then milled on site on a French stone mill for visitors to see.
All loaves start with a 200-year-old rye sourdough starter and embrace different flours including einkorn, heritage rye and heritage wheat. Other items on the menu include freshly baked cookies, cinnamon buns, vegan mushroom pie, spanakopita and spicy carrot puff.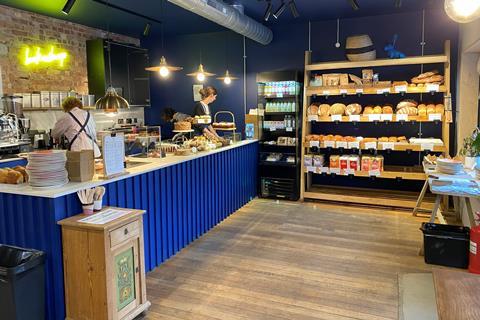 The Street Bakeshop is a small artisan bakery in the village of Old Basing, Hampshire, which was started by Tim Goodwin in August 2020. While the bakery was set up to run alongside his existing catering business, it quickly became the heart and soul of it all.
Just a year into trading, Goodwin was named Baker of the Year 2021, followed by more awards for the business and its 40 employees in 2022.
The business' vision is to create fantastic baked goods that people love to eat time and again and it is this ethos that has turned it into a destination shop. The bakery specialises in sourdough bread, sourdough viennoiserie, Danish pastries, buns and cake, and services both retail and wholesale.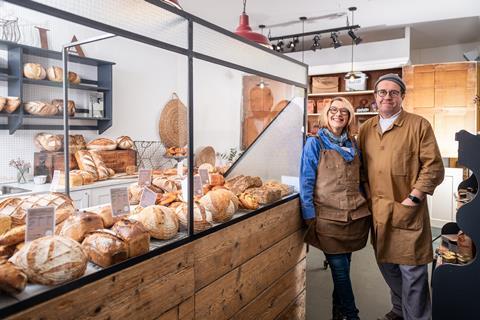 Lovingly Artisan was born from our need to eat, enjoy and share real bread. This creative bakery, found in Kendal at the edge of the Lake District, uses organic and heritage grains to make delightful products including its multiple award-winning Malted Barley Tin Loaf, Ancient Emmer & Kombucha Sourdough, Danish Rugbrød, saffron buns and Kalamata olive focaccia.
At the helm are husband and wife team Aidan Monks and Catherine Connor who champion their beliefs that the use of heritage-grain flours in sourdough baking creates breads that are good for the tummy, good for the soil and good for the soul. As such, Lovingly Artisan works with expert growers and millers of organic, stoneground and heritage-grain British flours to help create what it describes as tasty, nourishing, natural breads that have true provenance and integrity.
The bakery has expanded its offering in recent years with the launch of an online nationwide delivery service where all the baked goods are mixed, shaped, proved and baked to order.