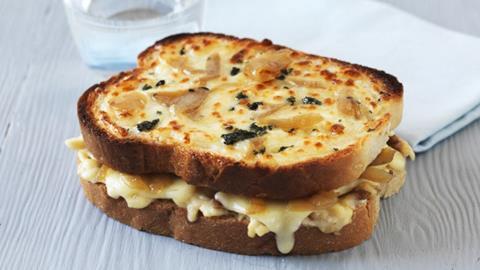 Food-to-go-firm Adelie Foods lost almost £30m in the 18 months the business was being restructured.
The company incurred more than £15m in one-off exceptional costs in the 18 months to 30 September 2017 when it rationalised its manufacturing and distribution operations, its accounts show.
Including a £5.2m earnings loss and other charges, the business made an overall loss before tax of £28.8m versus a profit in 2016 of £5.5m.
This followed the acquisition of Adelie by Intermediate Capital Group (ICG) in 2016 and introduction of a new capital structure to enable investment and restructure.
Adelie ceased production at its Middlesbrough factory last summer following investment in efficiency that had freed up capacity at its Kilmarnock, Wembley and Southall sites. The business also relocated its Midlands distribution centre from Leicester to Tamworth, and rationalised its delivery fleet with the use of double-decker vehicles.
Since then, the business has invested £1.3m in new technology for topping and toasting bread.
In a trading report filed at Companies House, Adelie reported turnover of £372.4m in the 18 months compared with £225.6m in the 12 months ending 31 Match 2016.
"The trading period represented a challenging time for the group," wrote ICG chairman Max Mitchell in the report.
Commenting following the publication of the accounts, Adelie told British Baker: "A number of major projects took place during this timeframe, strengthening all aspects of the business on its path to become the preferred choice for consumers and customers in the food to go sector."
Adelie said it was now trading "significantly ahead" year-on-year, having won long-term new contracts with major customers and boosted efficiency.
"The company is enhanced and supported by its owners ICG and is in a strong market position with its new product capabilities, current trading performance and new business pipeline," it added.
Adelie has high hopes for its Urban Eat brand, which is being expanded in August with new vegan products. And the company this year launched a direct-to-store delivery service for c-stores that will see it distribute pastry products made by Addo Food Group.