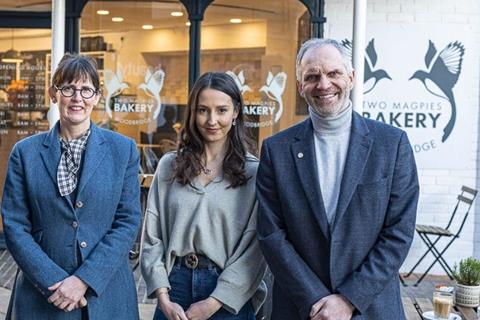 Two Magpies Bakery has shared some of its top tips for reducing waste and keeping costs down as it works towards achieving B Corp status and becoming carbon neutral by 2030.
The bakery, which operates seven sites across Norfolk and Suffolk, has employed several techniques to make the most of surplus products including using sourdough crumbs in sausage rolls and bread puddings, and cake crumbs as a base for other desserts.
"Reducing our waste is incredibly important to us across the whole of our operation," said operations director Yasmin Wyatt. "Costs are very high at the moment and anything we can do to make our ingredients go further is a bonus.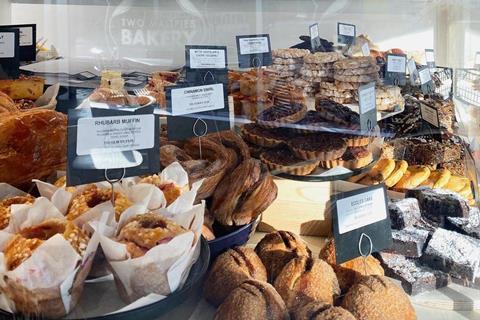 "For quite a while we've been making the most of our leftovers and one of our most popular products is our cinnamon swirl butter, which is made using leftover cinnamon buns, which are dried and crumbed and stirred into burnt white chocolate to create a delicious spread. This is really popular, and we use it in lots of recipes too."
The business also gives a new lease of life to day-old croissants by soaking them in syrup, stuffing them with frangipane and topping with flaked almonds to make almond croissants. Wyatt said "these go down a treat" with customers.
Coffee is another firm favourite with Two Magpies' customers and the bakery has come up with a use for the first few cups of coffee which are made at the start of the day after the grinder has been adjusted. These are typically discarded but the business uses them to soak the sponges for tiramisu.
Packaging is also on the agenda and "something we'll continue to focus on as we aim for B Corp status", Wyatt explained. "We now buy larger quantities of frequently-used items to reduce the amount of packing and the waste going to landfill or to recycling."