Great coffee, great bread and bountiful displays are among the things patrons can expect when visiting a Two Magpies bakery, according to co-owner Steve Magnall who is hoping to offer the experience to more neighbourhoods in coming years with plans for expansion in full swing.
The business, which has seven shops across Norfolk and Suffolk, has recently picked up the keys for a new manufacturing site that has the potential to treble its current capacity. The new site in Walpole, Suffolk, spans
11,000 sq ft – a significant increase on Two Magpies' current production premises which sees bread and pastry crafted in two 2,000 sq ft sites. It should be fully operational by the end of July this year.
"I'd like to see us get up to 20 or 30 sites with a turnover of £20-25m – so trebling where we are now," explains Magnall, who co-owns the business with Rebecca Bishop having joined in 2018. Since then, its turnover has increased from £620,000 to £7.5m.
The current aim is to open four sites a year, building on the three that opened in the past 12 months in Blakeney, Holt and Woodbridge. "That was tough going," Magnall notes, "but as we get bigger, we've got more skillsets in the business that can help us do it."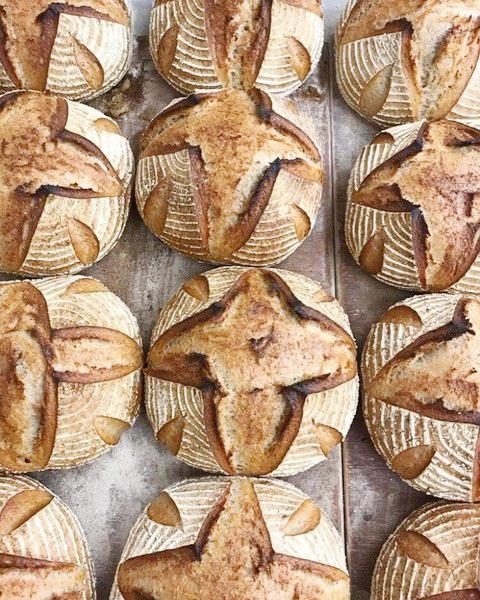 Finding locations won't be an issue, Magnall observes, as "people are always coming to us because we have a good reputation and hopefully improve the areas we're in". But opening new sites isn't cheap, averaging around £200,000 per site, which is why the co-owner is focusing on fundraising.
"The hard bit is growth in terms of managing cash flow," he adds. "If there's anything that keeps me awake at night it's 'have you got enough cash for your wage bills?', 'have you got enough cash for your suppliers?' because it's important that you keep those things going."
Just over 150 staff work for Two Magpies, with 60 in production crafting staples and treats from the "freshest and best" ingredients. There are hand-laminated croissants, for example, sausage rolls filled with locally supplied pork and pains au chocolat made with French Lescure Butter. The Magpie Sourdough is among the bestsellers, alongside cinnamon swirls and cheese straws.
Two Magpies has also undertaken a "massive refurbishment" of its existing Norwich site which saw it invest £50,000 to increase dining space and bring it in line thematically with others in the portfolio. Pre-Covid the location was thriving, with pastry products handcrafted on site, even if production space was "really cramped". Things changed as the pandemic took hold though. "Covid literally killed it," Magnall explains. "Overnight our takings went to £35 on one day because Norwich basically became a ghost town."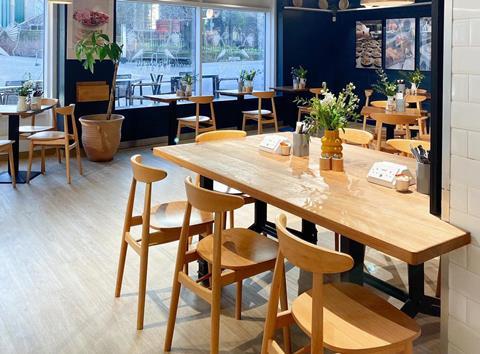 As a result, the Norwich site was closed for a few months and production moved to the central bakery in Halesworth. However, this left the space underutilised. New flooring and new counters have now been installed, and the kitchen moved to the rear of the site to allow for additional covers.
The installation of more electrical points for laptops will help facilitate those who want to conduct business meetings and work in a café environment in the centre of the city.
"It's clean, it's bright, it's airy – people feel like they've discovered something for themselves so they can meet friends, work on a laptop, whatever it might be," Magnall explains.