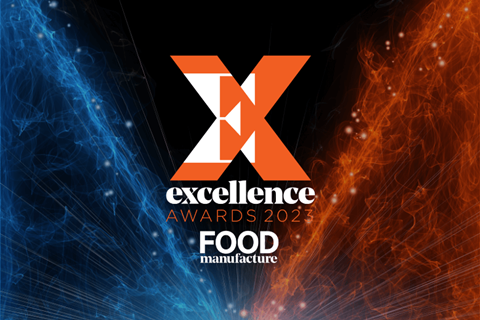 Entries are now open for the 2023 Food Manufacture Excellence Awards (FMEAs), with categories including Bakery Manufacturing Company of Year up for grabs.
A William Reed event organised by Food Manufacture, the sister title of British Baker, the FMEAs recognise the hard work and successes within the food and drink sector throughout the year, with the focus on manufacturing excellence rather than products.
The awards have celebrated the latest innovations and greatest achievements within the UK's food and drink industry for more than 20 years, and the biggest FMEAs yet are planned for Thursday 9 February 2023 at London Hilton Bankside, with Menzies as the headline sponsor.
As well as Bakery Manufacturing Company of Year, categories include Ambient Manufacturing Company of the Year, Free-From Manufacturing Company of the Year, Frozen Foods Manufacturing Company of the Year, Ingredients Manufacturing Company of the Year and Plant-Based Manufacturing Company of the Year. Main category winners can also win the overall Food Manufacture Company of the Year title.
The independent and rigorous judging process involves a panel of veterans with more than 150 years of collective hands-on experience in all stages of the food and drink supply chain. Entries are completely free, and companies can enter as many main categories as they like.
According to the organisers, winners don't have to be perfect, nor do they have to be investing vast sums of cash; they simply have to have a great story to tell.
For example, past winners have swayed the judges by resurrecting factories previously gutted by fire, dramatically increasing production capacity, launching significant product development programmes, successfully implementing major technology upgrades and executing major business turnaround strategies.
For more information about the event – whose sponsors include Aptean, Columbus, DDK and Nvolve – head over to the dedicated website at Foodmanawards.co.uk, where you'll find details of categories and how to enter. Deadline for entry is 12 September 2022.