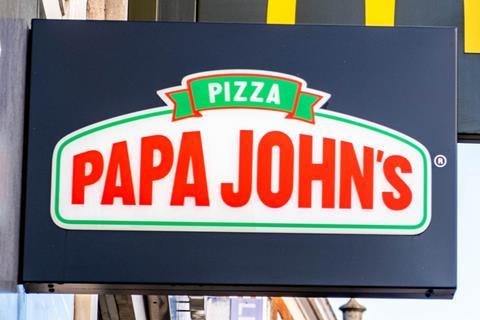 The Advertising Standards Authority (ASA) has upheld a complaint against a promotion and Twitter post from pizza chain Papa John's in which it offered consumers a chance to get free cryptocurrency.
In May 2021 Papa John's website stated, "Free Bitcoin worth £10" and "Save £15 when you spend £30 or more & get £10 worth of Bitcoin from Luno!" with similar messages posted on Twitter.
The ASA challenged whether the ads were irresponsible because they took advantage of consumers' inexperience or credulity and trivialised investment in cryptocurrency.
Papa John's said it had a long running association with cryptocurrency which dates to May 2010 when it was believed that Bitcoin had first been used to buy two of its pizzas. It added that each year on 23 May they commemorated #BitcoinPizzaDay and in that context, and when there was high customer interest in pizza and Bitcoin, the business ran a promotion to raise awareness of the connection between cryptocurrency and pizza.
The pizza chain believed that due to this historic connection its partnership with Luno 'would not be seen as unusual' and the collaboration alone 'did not make any comment on cryptocurrency or its suitability for investment' as customers could choose whether or not to use the promotional code and open an account with Luno to get the £10 worth of Bitcoin. It also added there was no obligation to trade or make a transaction in the Luno account to get the free amount with the promotion likened to a 'discount on products or a cashback offer'.
The ASA said it understood this, but the crux of its concerns were that the ads were aimed at a general audience who were 'likely to be inexperienced in their understanding of cryptocurrencies and the risks inherent in doing so'. What's more, it added that further ads contained no risk warnings about cryptocurrency which is a 'complex and sophisticated investment, subject to frequent change in value and one that could potentially lead to large losses'.
"We considered the use of pizza to promote a cryptocurrency account, encouraged consumers to engage in such a high risk investment without consideration and trivialised what was a serious and potentially costly financial decision, especially in the context of the intended audience who were likely to have limited knowledge of cryptocurrency," the ASA stated in its ruling.
It ultimately ruled that the promotion breached CAP Code (Edition 12) rules covering social responsibility and financial products. Papa John's confirmed the ads had already been removed.