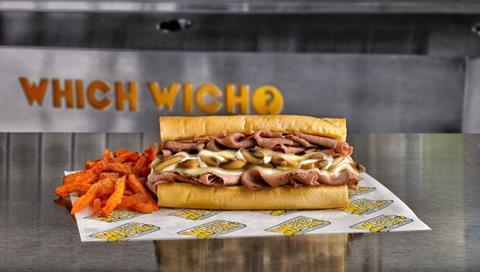 American sandwich brand Which Wich is set to open its first site in the UK at the St Giles Plaza in London.
Opening on 28 February, the site will be led by Rami Awada from AAA Investment House and Kevin Todd, former managing director of pub chain Mitchells & Butler.
The brand said the UK's first Which Wich site would be adapted to match Londoners' "sophisticated needs" and would feature a 'hip new look' and a bespoke London menu.
Which Wich creates hot sandwiches using high-quality, local ingredients and revealed to British Baker that its breads would be supplied by Le Pain Nouveau who source their flour from GR Wright & Sons. The bread will be delivered by 6am every morning to its UK site.
''Innovation is essential to enter the London market,'' said Which Wich managing director Awada.
"We have looked at every aspect of the guest journey and taken each element apart and built it back again with 'quality, speed and fun' in mind. The brand is famous for its ordering system, which we have enhanced, and our menu innovation – from breakfast through to lunch and even dinner – is very exciting."
The American sandwich brand was founded in Dallas, Texas, in 2003 by entrepreneur Jeff Sinelli and has 500 sites in 10 different countries across the Middle East and Central America.